DJ Khaled Reveals The One Person He Gets Starstruck Around & No, It's Not Himself
11 July 2017, 11:35 | Updated: 11 July 2017, 14:10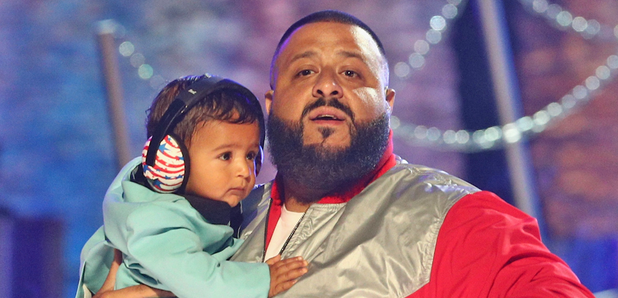 Tbh we'd totes be starstruck too!
When it comes to the most self-appreciating people around, DJ Khaled is one of the first people that springs to mind.
His label is called We The Best Music Group...what else can you say?
> You're Joking Right? DJ Khaled SNAPCHATTED The Birth Of His Baby?! What?!
Well it turns out that whilst DJ Khaled has worked with pretty much every big artist on the planet and always appears confident in himself when he's around them, there is one big star he's starstruck around...Beyoncé.
Yep, Queen Bey is the one person who can make DJ Khaled turn into the shy retiring type and he's opened up about it in a recent interview.
Speaking to NME, Khaled said, "I'm always starstruck around Beyonce. I have so much respect for her as a mother and an artist. I watched her and Jay raise their beautiful daughter while on tour and still be a real family,"
"I'm always quiet, shy and try not to do or say too much around her – because she's the boss."
Whilst he may be a wallflower when Bey is around, he wasn't reerved when talking about his own success. "I'm special", he revealed. "If I walk in a room and the room is dark, I'm the light bulb."
"I'm just being great. Whether it's my music, or a book, or my Snapchat, it's going to be greatest thing. I've been blessed to be who I am, I be myself and the people embrace it."
Well with his 'We The Best' mindset DJ Khaled has dominated the charts in 2017 with both 'Wild Thoughts' and 'I'm The One', so he clearly knows the keys to success!
In fact, whilst you're here, why not check out the intriguing video for 'Wild Thoughts' featuring Rihanna and Bryson Tiller...