Daft Punk Deny Reports They Are To Tour New Album 'Random Access Memories'?
15 May 2013, 13:19
The 'Get Lucky' stars are putting their focus on the release of the new record despite previous claims.
Daft Punk have apparently responded to claims that they are plotting a new tour in support of their new album 'Random Access Memories'.
The 'One More Time' stars have allowed fans the first chance to hear the record this week via a stream on iTunes and said the process of relasing the album is their sole focus.
Speaking to the Daily Star, Thomas Bangalter explained: "Not right now. We really want to put the focus on the record and not send mixed messages."
Manager Paul Hahn added: "My mom asks me every day if we're going on tour. Everybody does."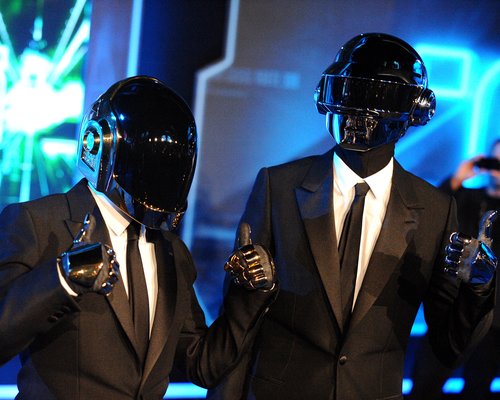 "We have been very inspired to do something in the live performance space, but for us right now we're very concentrated on the launch and getting this music out to people in a way that's positive."
Meanwhile, the star's recent album playback in London was a star studded affair with the likes of Rita Ora, Calvin Harris and Tinie Tempah in attendance.
Tune into Capital this Sunday night to hear Andi Durrant speak with Daft Punk about the release of their new album from 9pm.