Daft Punk Cancel Colbert Report Performance At The Last Minute?
7 August 2013, 08:51 | Updated: 8 August 2013, 11:19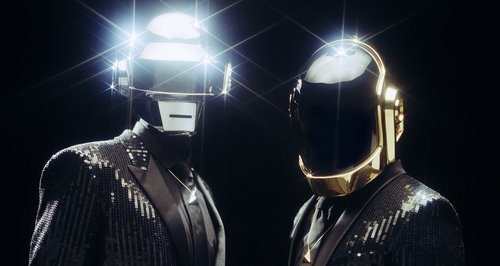 The French producers fail to appear on the show due to a scheduling conflict.
Daft Punk pulled out of their scheduled performance on The Colbert Report last night (6th August) with just hours to go, it's been reported.
The 'Get Lucky' producers had been set to make their first live TV performance since they released new album 'Random Access Memories' earlier this year.
But host Stephen Colbert said at the start of the show that due to a scheduling conflict between Comedy Central and MTV that the pair would no longer be performing.
"Here's the story - it's a true story. We booked click and clack over here about a month ago," he said. "This network is owned by Viacom, which is also the owner of MTV... Apparently, Daft Punk are going to make a surprise appearance on the MTV Video Music Awards."
He added: "Don't tell anyone, because fun fact - no-one told me until two hours ago."
Daft Punk's appearance was set to form part of Colbert's Colbchella feature – a play on the annual Coachella festival – but instead they were replaced on the line-up by Robin Thicke, who performed 'Blurred Lines'.
Also, actors including Matt Damon performed a dance routine to 'Get Lucky', which you can watch below.
At present, MTV have yet to comment on reports that Daft Punk will be performing at the VMAs.