Chris Martin And Gwyneth Paltrow Split: Fans Confused Over 'Conscious Uncoupling' Term
26 March 2014, 09:28 | Updated: 26 March 2014, 12:45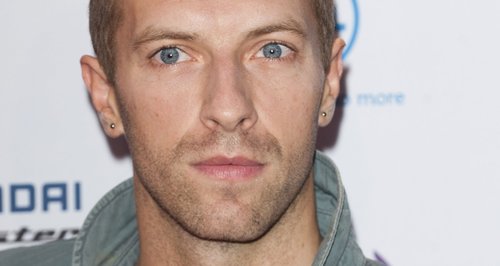 The couple's announcement of their separation has led to sadness and confusion from fans on Twitter.
Coldplay's Chris Martin and Iron Man star Gwyneth Paltrow have announced that they have separated after 10 years together, after announcing the split in a message titled 'Conscious Uncoupling'.
The superstar couple, who have two children together, made the announcement on Tuesday evening, and fans have reacted with sadness on Twitter at the news.
"It is with hearts full of sadness that we have decided to separate," the couple posted on Gwyneth's website Goop yesterday (25th March). "We have been working hard for well over a year, some of it together, some of it separated, to see what might have been possible between us.
"We have come to the conclusion that while we love each other very much we will remain separate.
"We are, however, and always will be a family, and in many ways we are closer than we have ever been," they explained. "We are parents first and foremost, to two incredibly wonderful children and we ask for their and our space and privacy to be respected at this difficult time."
I just read the blog Chris and Gwyneth wrote and began to cry, i literally love them so much:( this is so sad

— sabrina (@buckinworship) March 26, 2014
can't believe Chris Martin and Gwyneth Paltrow are separating. they were such a perfect couple

— Georgia (@hisaysgeorgia) March 26, 2014
Fans have also been questioning Gwyneth and Chris' use of the term 'Conscious Uncoupling' to describe their separation, with many confused as to what that actually means.
Ok so I'm actually curious if anyone was familiar with "conscious uncoupling" before today?

— Thessaly La Force (@Thessaly) March 26, 2014
'Conscious Uncoupling'? Gwyneth and Chris were always an unexpected match, weren't they?

— Rob Lander Brinkley (@Robin_PR) March 26, 2014
Gwyneth Paltrow and Chris Martin - what is concious uncoupling?

— marjorie narey (@marjieN) March 26, 2014
Please people who speak English tell me what "conscious uncoupling" means. Gwyneth Paltrow and Chris Martin splitting after 10 years.

— Tolu Adeleru Balogun (@reinaLydia) March 26, 2014
Gwyneth Paltrow and Chris Martin will inspire a new relationship status on Facebook... "Consciously Uncoupled"

— Ishita Mookherjee (@ishita_I_am) March 26, 2014
Are you upset about Gwyneth and Chris' news? What do you think of their 'conscious uncoupling'? Sound off in the comments below...