Great Big World Say Christina Aguilera Team-Up On 'Say Something' Was "Life Changing"
17 February 2014, 12:55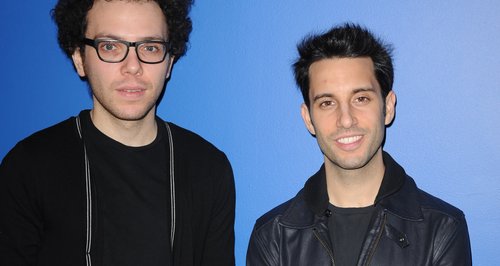 The 'Say Something' duo have opened up all about their team-up with the 'Dirrty' singer.
Great Big World say they build up a "nice relationship" with Christina Aguilera working on their new single 'Say Something', and have described her call to them as "life-changing".
The duo collaborated with Christina on the new single after she got in touch to work with them, and have opened up about how much it meant to them.
"She just wanted to be a part of it," singer Ian Axel from Great Big World told the Daily Star. "It was life-changing when she called to say she wanted to collaborate.
"She brought it to such a larger platform so fast," he explained. "It's all of our craziest dreams come true.
"It's such a beautiful, hopeful song as well as being incredibly sad," they added. "To be in the studio with Christina was the hardest part, giving her our opinions, because we were both shy and really intimidated at fist.
"We would love to work with her again, we feel like we're building a nice relationship" the duo explained.
Great Big World's 'Say Something' with Christina Aguilera was released this week.