Cher Lloyd Confirms New Second Album Title 'Sorry I'm Late'
18 October 2013, 14:16 | Updated: 18 October 2013, 14:18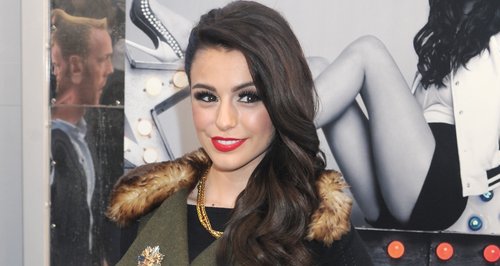 The 'Swagger Jagger' singer is readying the release of her follow-up to 'Sticks + Stones'.
Cher Lloyd has revealed that her brand new album will be called 'Sorry I'm Late'.
The 'Want U Back' singer has been steadily working on music for her second studio album for over a year now, and confirmed the title of her next record this week.
'Sorry I'm Late' is the follow-up to Cher's 2011 debut 'Sticks + Stones', which included a number of hit singles such as 'Swagger Jagger' and 'With Ur Love'.
"I think it has two meanings," Cher told Billboard after revealing the album's title. "It's been a long time since I've actually done anything new, but for me, it's as a person.
"I mean, I've spent a whole lot of time trying to figure out who I am, and I think everybody goes through that," she explained. "I think that the album title basically sums up all the music too."
It was confirmed last month that both Cher and UK girl band Little Mix will be heading out on the road in February 2014 as the support acts for Demi Lovato's 'Neon Lights' tour.
Cher Lloyd is expected to release new album 'Sorry I'm Late' before the end of 2013.