Cardi B Finally Addresses Those Nicki Minaj Feud Rumours
10 April 2018, 11:44
Cardi B has had enough of people pitting her against Nicki Minaj for entertainment value and spoken up to promise there is no beef, so why won't the two meet?
It's time to wind that rumour mill down people, Cardi B has had enough of the internet talking on a beef that her and Nicki Minaj supposedly have as she says its completely made up.
In an interview with Beats 1, the rapper dismissed the apparent feud, blaming it on people wanting to wind her up to the point she snaps for their own entertainment
Cardi dropped her debut album Invasion Of Privacy last week and since then, Nicki has been posting what people think is a cryptic album launch countdown, meaning the two will be competing for chart space and album sales.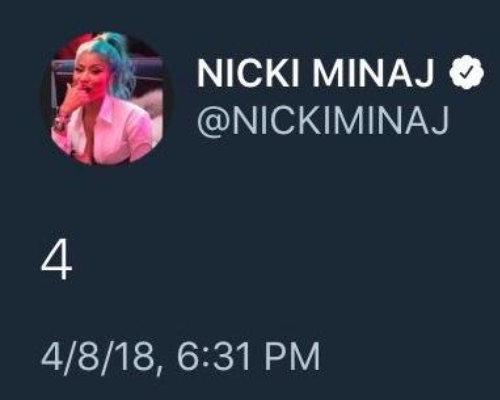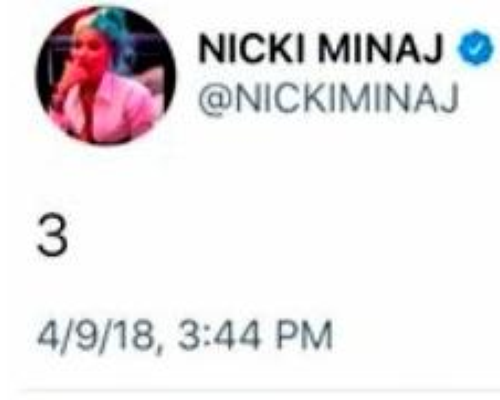 Pictures: Twitter
She was also asked for the hundredth time why the two chose not to shoot the Motorsport video together, as its seen s a huge missed opportunity in rap history for the two queens to have premiered on a track together.
Cardi somewhat weakly replies that ''I just heard she couldn't shoot that day.'' Hmm.
Some may say that time could have been made for such a pivotal video shoot, but in the words of Cardi, Okuuuuuurt. We'll believe there's no beef if you really say so.
She continued on to ask how much more she can do to prove her admiration for Minaj before people believe her, saying: ''I already say she's an amazing artist, I did videos before jamming to her songs, like what do people expect?''
Mmm, we reckon you guys could actually hang out together (which we don't predict will be any time soon) despite what Cardi insists.
Watch Nicki Minaj's Snapchat blow up with calls from fans!