"It's Tough To Watch" - Mark Ronson Reacts To The Amy Winehouse Film
6 July 2015, 14:58 | Updated: 7 July 2015, 16:20
Amy's close friend has spoken out about how well the movie portrays a side of the star many never got to see.
The movie about Amy Winehouse's life has had it's fair share of criticism from her dad Mitch Winehouse, but her good pal Mark Ronson is impressed with how well it gives fans an insight into the parts of her life few got to see.
'Amy' shows fans a side of the star they've never seen before with a lot of candid footage from the 'Back To Black' singer's life and Mark – who worked with Amy several times – told The Mirror, "Obviously, it's tough to watch the film because it brings back memories.
"But what I love about it is that my wife never got to meet Amy and I am always telling her stories about us in the studio and the clever, witty things that Amy would say.
"We watched it and my wife said, 'Now I get it, now I see the Amy you talked about'. I forget that not everyone got to see that side of her."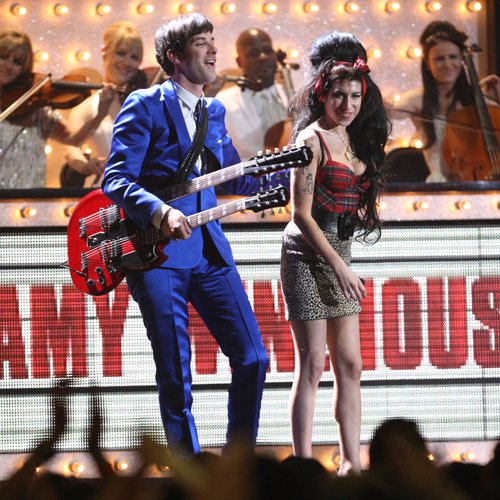 Amy and Mark were so close through their collaborations that he even dedicated his latest album 'Uptown Special' to the late star.
Mark had nothing but praise for the movie saying, "The thing that's really good about the film is the way they show the lyrics to make sure you read every word and understand them, the genius of them.
"You also see she was a real jazz performer with the attitude that,''I write these songs, go out and sing them and that's what I'm all about'.
"The really respectful thing about the movie is you are reminded why she was famous in the first place – she was a genius, that's the stuff even I can forget.
"I forget that when I played her the piano chords to 'Back To Black' she wrote the lyrics in an hour. I was blown away, people just don't write lyrics like that any more.
"On 'Rehab' as well, she wrote those lyrics in two hours and they're so honest. Whoever thought there'd be a pop record about preferring to listen to Donny Hathaway than going to rehab, in 2006? Hers were the most open, honest lyrics you're ever going to hear on pop radio."
The movie is out in cinemas now and a piece of footage from the movie filmed in her teenage years shows Amy Winehouse always had her powerhouse voice.
The clip shows Amy aged 14 singing 'Happy Birthday' to one of her friends - and that incredible voice was there from day one.
The home video footage shows Amy and her friends at a birthday party where she bursts into song with a stunning maturity to her voice at such a young age.
The documentary premiered at Cannes in May to rave reviews, and is a bit of an emotional rollercoaster for fans of the late singer.
It features a ton of never-before-seen archive footage of the 'Back To Black' singer as well as unheard songs as it lets Amy narrate her own life story.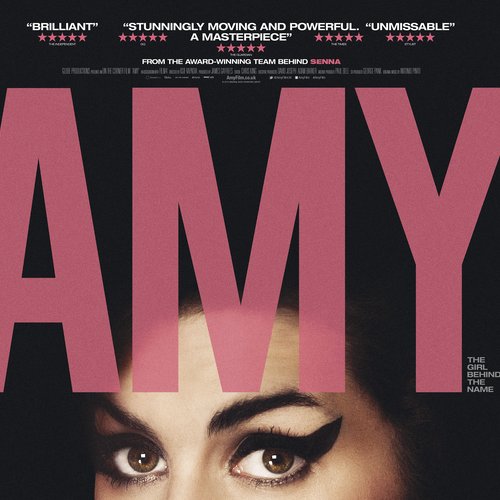 The film charts Amy's rise from an unknown talent to one of the most recognizable voices and personalities in music, through her career successes and the difficulties she faced in her personal life before her tragic death in 2011.
Director Asif Kapadia told Rolling Stone, "What I learned was what a creative, intelligent, funny human being she was. I didn't know any of that. I don't know if anyone did."
Judging from the footage above, it's probably a good idea to stock up on the tissues before taking a seat in the cinema – it's going to be emosh!
You may also like...