WATCH: Adam Lambert & James Corden Sing 'We Are The Champions'... With A Twist!
17 July 2015, 11:18
#ThanksJames50 - Adam Lambert's Tribute
05:23
Watch their seriously funny fresh take on the song in honour of James' show anniversary.
Adam Lambert found a unique - and hilarious - way to mark James Corden's 50th edition of The Late Late Show this week, adapting one of Queen's signature songs to pay tribute to the presenter!
The 'Ghost Town' star stopped by the show this week and covered 'We Are The Champions' to show off his INCREDIBLE vocals, but with a hilarious and endearing twist!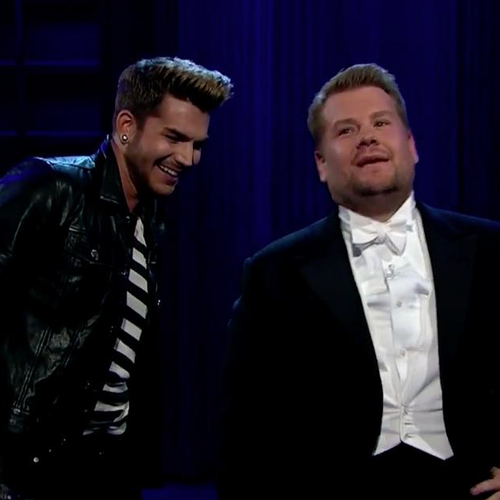 Adam changed all of the song lyrics of Queen's signature anthem to reflect James' time on the show, changing the chorus to, "He is James Corden, my friends, and he'll host Late Late Show 'til the end!"
The highlight is watching James join him for a duet towards the end! That man has some SERIOUS pipes on him!
PLUS... watch Adam's performance of his latest single 'Ghost Town' below:
You may also like...
WATCH: Little Mix Go Face-To-Face On Capital TV