WATCH: Adam Lambert Reveals Which Song He'd Never Play Again & Meets The No.1 Glambert
1 September 2015, 09:26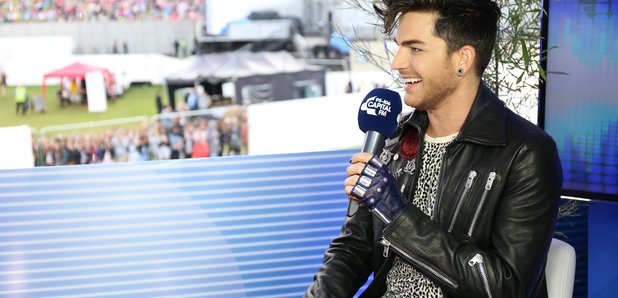 Adam joined Capital backstage at Fusion Festival to explain the offiside rule (and it's NOT what you think…).
Last weekend, Adam Lambert took to the stage for his first ever UK festival, taking the stage at Fusion Festival in Birmingham – and he even got to meet his number one Glambert… apparently.
Adam spotted the lady waiting for him with a short the read 'number one Glambert' – and she'd been camping out to meet her idol all weekend.
.@tomandclaire met @adamlambert at his first UK festival. Can he explain the offside rule? #FusionCapital #Glamberts https://t.co/5RKe1cKDm7

— Rob and Katy (@robandkaty) August 30, 2015
As well as meeting the fans, Adam took on the Question-A-Balls and revealed which of his songs he would NEVER want to play again and explained what he thought the offside rule was… and his interpretation is NOT what you'd usually think!