Adam Lambert Wants A Role In The Freddie Mercury Movie… And He Has A VERY Specific Part In Mind!
12 April 2016, 15:28 | Updated: 12 April 2016, 16:06
The Queen singer wants a role in the Freddie biopic... but which one?
Adam Lambert has been touring on and off with Queen as their finger for around five years now, and he's just revealed what he'd like back from the band… a role in the Freddie Mercury movie!
A biopic film on the life of the iconic rock frontman has been in development for years now, with actor Ben Whishaw now in the lead to nab the role of Queen's late singer.
However, Adam has now revealed he'd like a part in the movie too - one where he gets to play one of Freddie's lovers!
"I'd want to be in bed with Freddie. I think that would be appropriate at this point," Adam revealed to Digital Spy. "I don't usually say things on the record, but that's the part I want. I want to be one of his lovers.
"I've had little conversations with [Brian May] about it," he explained, about the biopic film. "I asked about how times have changed as far as being open about somebody's private life. They haven't quite figured it out yet as the movie is still in development."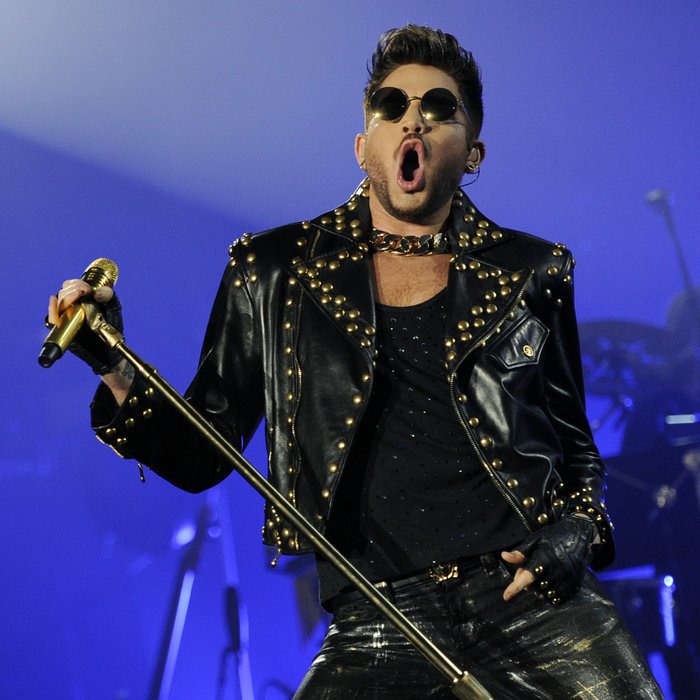 You may also like...