12 Moments That Should Be Etched Into Your Memory If You Call Yourself A Fan Of The 1975
From feuds with One Direction, to dating rumours with Taylor Swift to publicly shaming the press, The 1975 do not hold back. Here are the most talked about moments of the bands career... so far.
The 1975. The outspoken, alternative rock-indie band that people are obsessed with. Two albums under their belt, records broken, and the most outspoken and opinionated frontman since REAL rock 'n' roll.
Matt Healy is not afraid to offend people, nor is he any good at keeping his opinions to himself.

When Matty Healy said that One Direction didn't have any 'artistic credibility'.
Despite saying that the 1D boys are nice lads, The 1975 frontman was not impressed about their start in the music world. "Oh, well... they're four guys who queued up outside an arena to sing in front of Simon Cowell. Do they really have any artistic credibility? That sounds like a mean thing to say, but it's a good question. Like, do they?"
He followed this backward compliment up by talking about a time that One Direction got him in to talk about writing a song together. "They got me in, and they said 'We really like your band. Would you write a song for us?' They just wanted to play me this song that they said was really, really inspired by us." To which Matty replied, "Listen guys, fill your boots, the song doesn't sound that much like Girls. But the guitar and the whole vibe of it is a complete lift. So take the guitars off, and we're good."
The song, Change Your Ticket, ended up on 1D's album anyway.
When they asked everyone in Brixton Academy to put their phones away for one song.
It's not hard to understand why most of The 1975's audience are under the age of 25 (ya know.... the hair, the angst, the music, the alcohol) meaning that most of them live by the motto; "If it's not on Instagram, did it even happen?". With this in mind, Matty made a decision to ask their fans in Brixton Academy to 'not live retrospectively' and to put their phones away. Whilst most of the audience obliged, the phones were straight back out as soon as the tempo picked back up.
Nice try though, guys.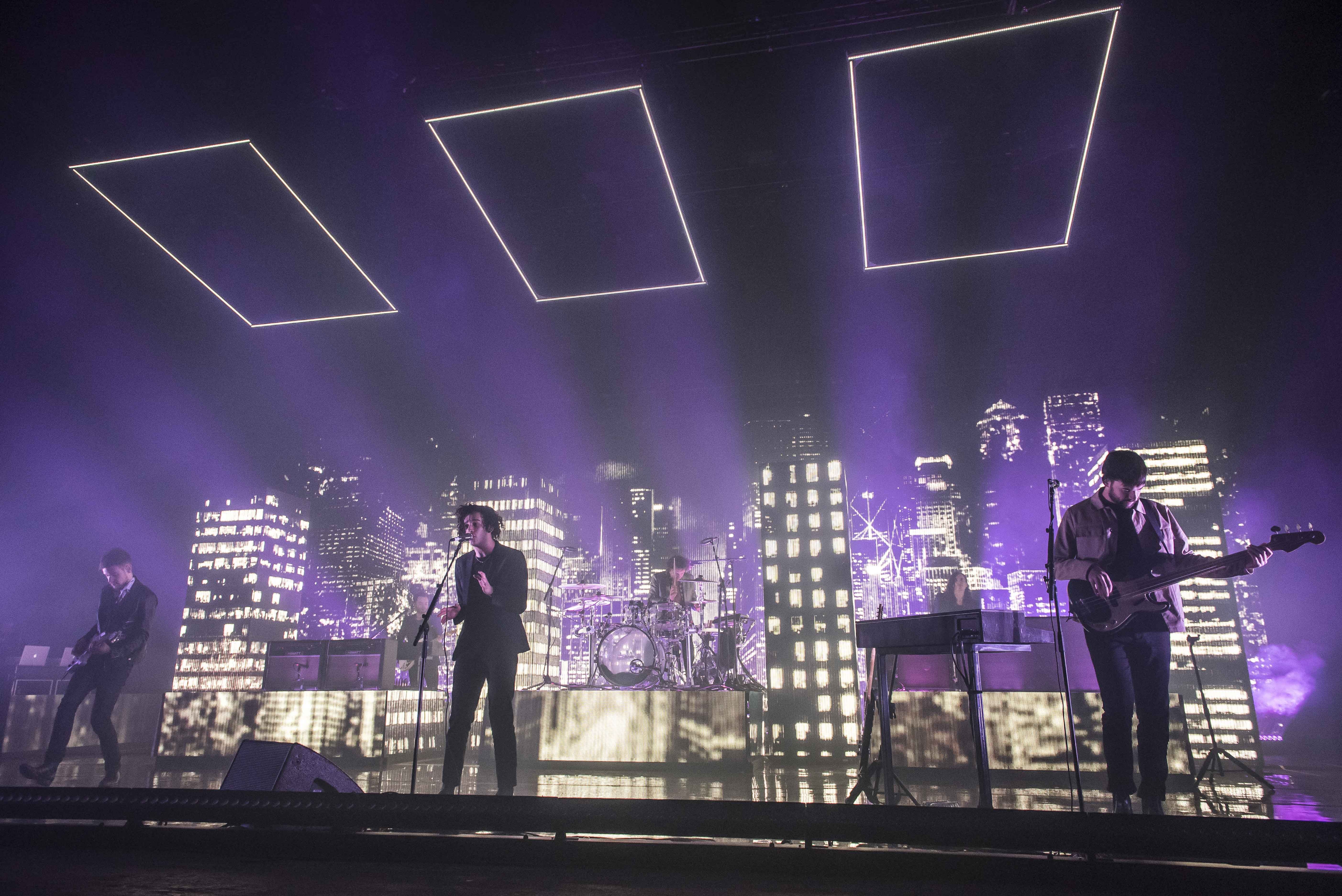 When Matty dissed Daily Mail on Twitter.
It's clear that the band absolutely loathe the publication. Just one look at their twitter feeds proves that.
I really miss you England
(not you @DailyMailUK you're not included)

— matty (@Truman_Black) 10 September 2015
Pre Talvin and after Taylor Swift was spotted at their concert, Taylor and Matty went on to swap numbers.
Both Taylor and Matty have gone on to confirm that they were never dating, but Taylor was spotted in an The 1975 t-shirt with Matty following up the compliment by sporting a '1989' t-shirt. Ohhhhh, you guys.
Matt Healy wearing a 1989 shirt and Taylor Swift wearing a 1975 shirt. they would be hot af together pic.twitter.com/3YzKuqUgzs

— lady gaga (@Chris_suxx) November 23, 2014
However, just this week, he talked to Q Magazine about the rumours and what he said was somewhat harsh to say the least!
"It's not really anything to talk about, because if she wasn't Taylor Swift we wouldn't be talking about her. She wasn't a big impact on my life.
"It's just interesting to me how interested the world is about Taylor Swift."
"The reason I mention that is because if I had [properly] gone out with Taylor Swift, I would've been, 'F**king hell, I am not being Taylor Swift's boyfriend'. You know, 'F**k. That.'
"That's also a man thing, a de-masculinating, emasculating thing."
Whoa. Okay, so we guess they were 100% NEVER a couple then.
When The 1975 performed on The Tonight Show and NAILED IT.
There's not much to say except that it's EPIC.
When they toured with Mick Jagger.
Opening the set with "At last my band is supporting The Rolling Stones!", Matty and the rest of The 1975 took to the stage infront of 65,000 die hard Stones fans - not an easy feat. Somehow - and we think it was with a flick of that enviable hair - they won them over.
When Matty revealed that one of his biggest influences was Michael Jackson.
Turns out, there was never any other option for Matty to be a musician. He said; "I remember being about seven, watching a Michael Jackson video on my knees in front of the TV, and one of my dad's salt-of-the-earth mates saying, 'He's like an alien, isn't he?' I thought, 'I'm so much more like him than I am like you.' I get Bowie, I get Prince, I get Michael Jackson. I know how they feel and what they're trying to say."
Their unglamorous, somewhat down to earth lifestyle.
In an interview with NME, Matty revealed that on the night that their album went to number one, he went home, played Fifa until 2am with his little brother, Louis, and slept under a towel because Louis had the duvet. Rock 'n' roll.
CAN WE TALK ABOUT THE FACT THAT MATT HEALY HAS A BROTHER? MEET LOUIS @The1975PHTeam @Truman_Black pic.twitter.com/7b8yFBAmNN

— Renee P. (@reneeplsz) January 27, 2015
When The 1975 joined an elite club.
Only 15 other artists have had a number one in the UK and US simultaneously, including The Beatles, Stones and Led Zeppelin... and now The 1975.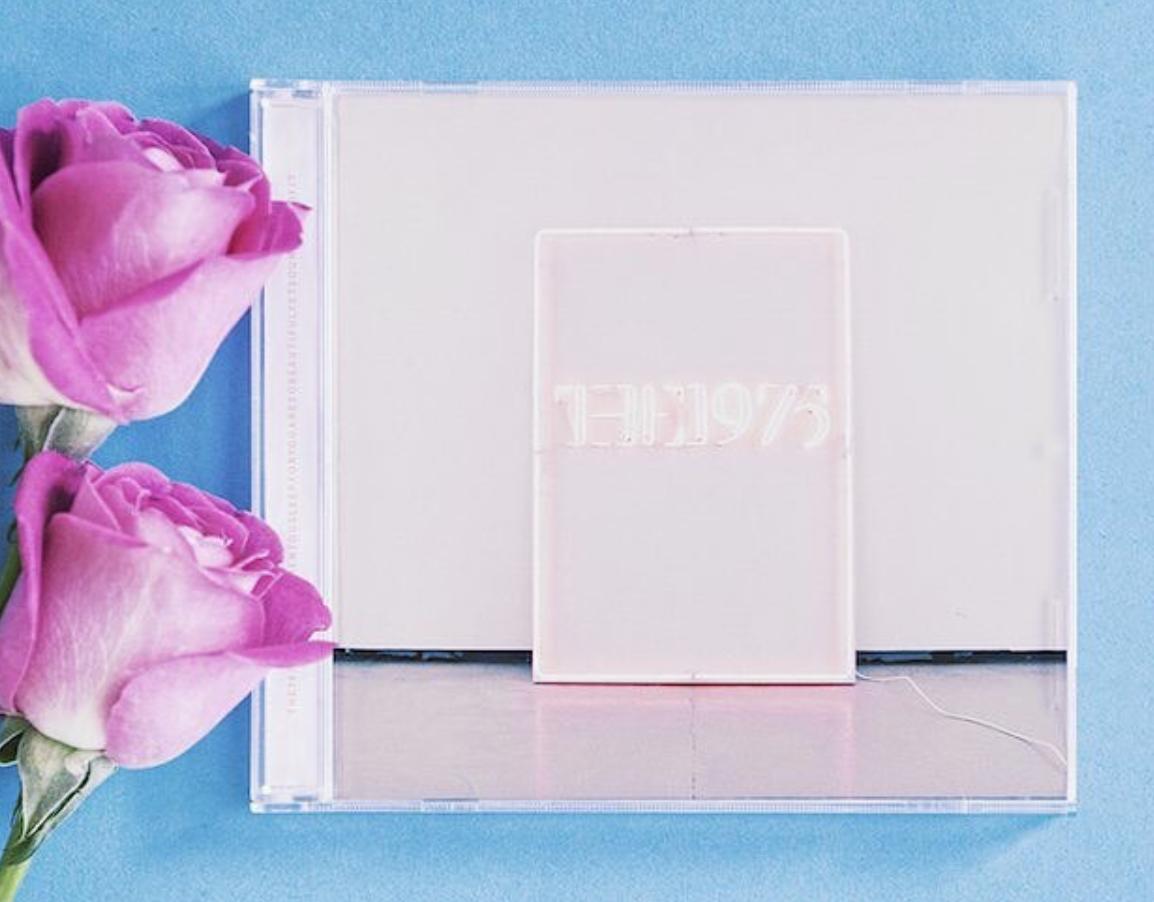 When Matty spoke out about 'celebrities lacking integrity'.
In their song, 'Loving Someone', The 1975 ask who is going to 'show the kids that they matter'. With references to celebrities who are being set up as role models and how important self discovery is, The 1975 try to ensure that kids don't focus on being famous for the sake of it.
Despite this, he has a gaggle of celeb friends including Ed Sheeran, Harry Styles, Wiz Khalifa and Amber Rose.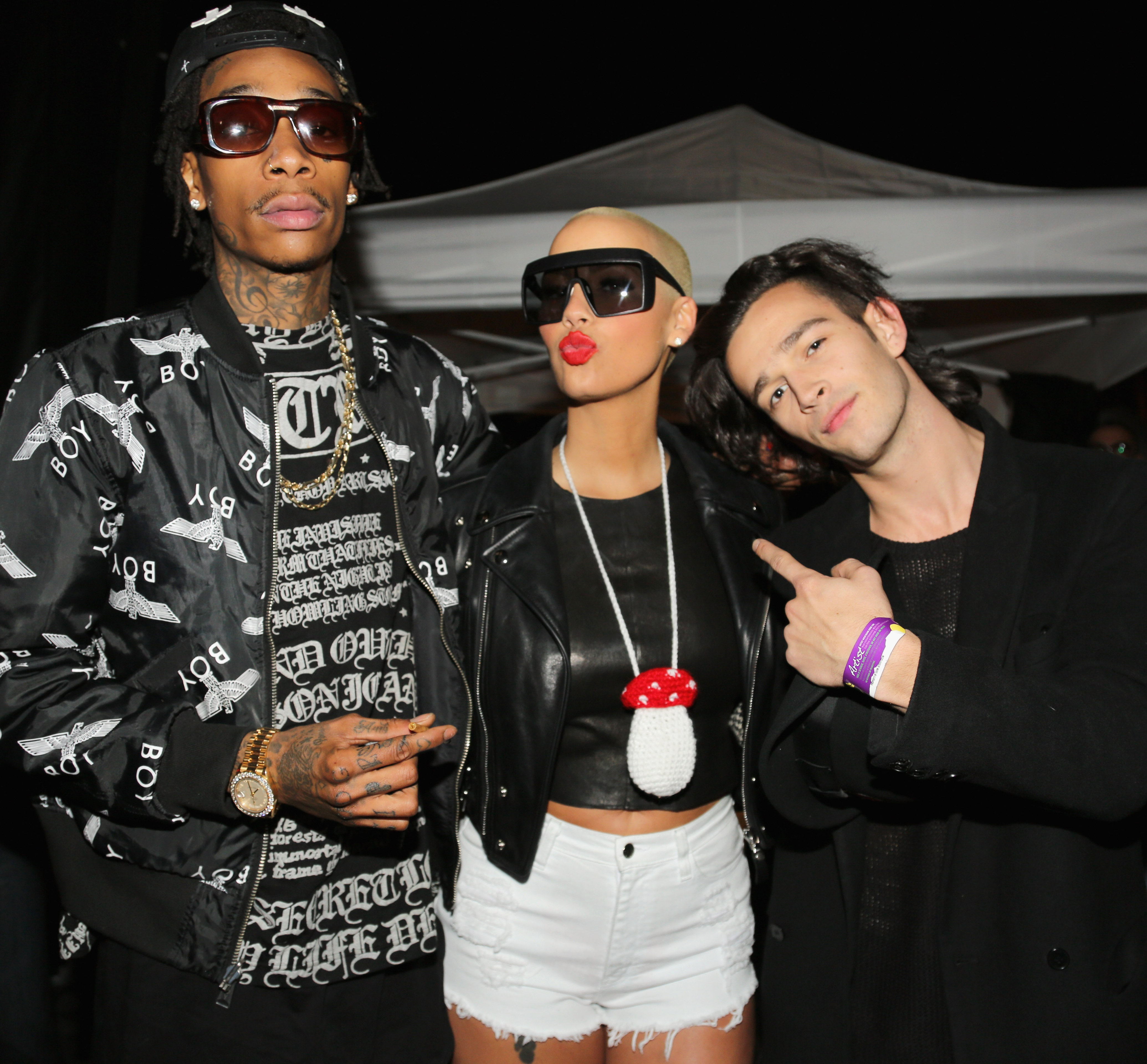 Their music video for 'Love Me'.
'Love Me' has everyone and anyone in it. From Ed Sheeran, to Harry Styles to Elvis Presley, yet the band were quick to defend the fact that they weren't mocking the artists, and instead said that many of them are friends: "Ed's a friend of mine, and I texted him saying, "I'm doing this thing in a video, would you mind? And those were the people that we got clearance for. All of those people said, "Yeah, it's fine".
The 1975's performance at Glastonbury.
Who else could take the Glastonbury crowd and get a reaction like that?!