INTERVIEW: Adam, Danny & JoJo Chat To Ed Sheeran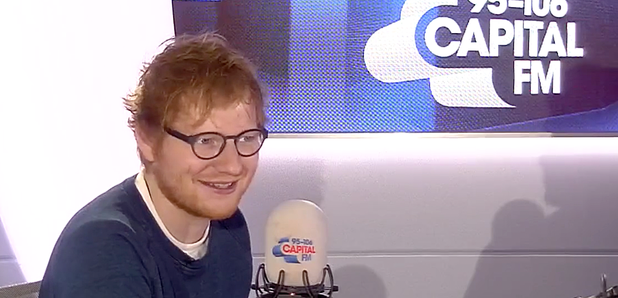 Ed catches up with Adam, Danny & JoJo
He was born in Yorkshire, so we claim him as one of our own and finally Adam, Danny & JoJo had the chance to speak to him.
His comeback tunes, Shape of You and Castle on the Hill, bagged the top two spots on the Vodafone Big Top 40 over the weekend so Ed was in good spirits for a chat about what he got up to on his year off and what to expect from the new album, Divide.
Check out the interview in full below...
You guys were loving him on Twitter too!
@CapitalYorks @edsheeran has to be one of the most chilled out people ever ! Great to have him back! Morning commute made easier

— Craig Cockburn (@craigylad91) January 10, 2017
Listening how down to earth @edsheeran is on @CapitalYorks this morning just made him seem even more amazing!

— Siân (@SianStone2208) January 10, 2017
Stuck in traffic... going to an exam which im not prepared for but hearing @edsheeran is soothing me!! @CapitalYorks #shapeofyou

— Alice Duffy (@alduff88) January 10, 2017