Yorkshire Cancer Research Mission
26 June 2019, 11:30 | Updated: 27 June 2019, 10:01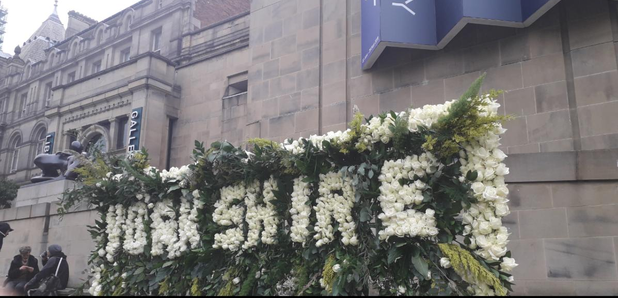 Yorkshire Cancer Research which is starting a commitment to raise £10m a year over the next 6 years.
It's in a mission to save 2,000 more lives in the county by 2025.
The charity has put on a poignant floral display in Leeds, made out of 2,000 white roses, reading "Yorkshire".
In 2016, 287 in every 100,000 people in Yorkshire died from cancer, compared with 247 in every 100,000 people in London.
If the rate of cancer deaths in Yorkshire matched London, 2,000 more people would survive each year.