Thunderstorm Warning For Yorkshire
27 July 2018, 10:15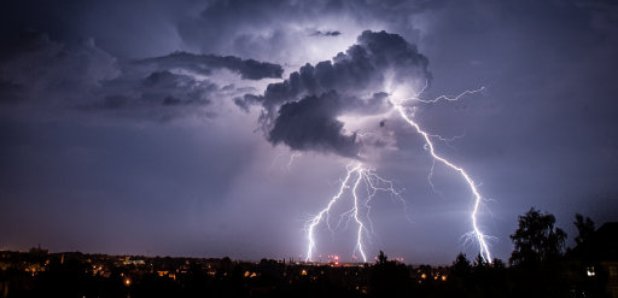 It's going to be another hot one for Yorkshire, but we've also got thunderstorms and more rain.
The Met Office have issued a yellow warning from 2pm this afternoon.
Fire crews have already been called out to 4 reports of houses being was struck by lightning in York.
North Yorkshire Fire Service advice is...
With localized flooding possible we're asking that people don't drive through flooded roads if they don't know how deep the water is. We would also that that people drive considerately as driving fast through large puddles/ flood water in built up areas can cause bow waves that then enter properties.
Unplug non-essential electrical appliance sto avoid damge from power surges caused by lightning
If it's safe to do so clear guttering of debris to help reduce the chances of flooding
Check on those who might be vulnerable such as elderly friends/relatives and neighbours.
The rain's been falling over Yorkshire Wildlife Park in South Yorkshire as well.
Bosses there say the animals are out loving the weather, with rhinos wallowing and lions basking in the refreshing air.