Three People Test Positive For Zika Virus In West Yorkshire
29 July 2016, 15:43 | Updated: 29 July 2016, 15:55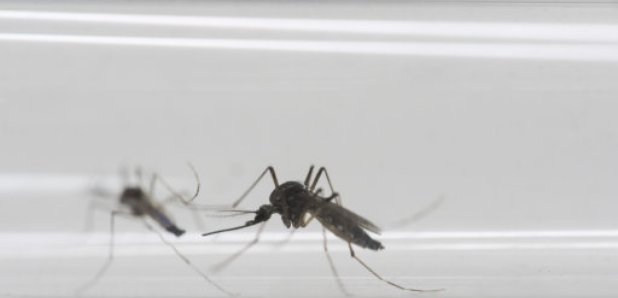 Three people have tested positive for the Zika virus in West Yorkshire after returning to the UK from abroad.
The Calderdale and Huddersfield NHS Trust said that the patients were carrying the infection but released no further information.
A report from the trust's director of infection prevention and control said these cases were identified in the period April 1 to June 30.
Infection control lead for the trust Dr Gavin Boyd, said:
"There is extremely low risk of contracting Zika virus in the UK as the mosquito that transmits the virus is not present in the UK.
"A small number of cases of sexual transmission globally have been reported but the risk is very, very small. There is no specific treatment and it wears off naturally after two to seven days. After a diagnosis patients are cared for by their GPs.''
A total of 53 people have now been treated in the UK for the Zika infection, which has been associated with a birth defect called microcephaly, which results in children being born with abnormally small heads and brain damage.
Since the Zika epidemic began in 2015, nearly 5,000 cases of microcephaly have been recorded in affected regions.
On February 1st this year the World Health Organisation declared the epidemic an international public health emergency.
Worldwide concern has centred on north-east Brazil but more than 20 other countries have now been affected.
The mosquitos that transmit the infection are now thought to be able to live in colder climates, like in the UK.
But, on Friday, four patients in Florida became the first of 1,650 to be infected by Zika in the United States whose illness is not linked to foreign travel.
Florida's governor says the state has concluded that the four mysterious Zika infections likely came from mosquitoes in the Miami area.
Pregnant women have been advised not to travel to the countries affected by Zika and a number of prominent sports stars have pulled of the Olympic Games in Rio as a result.