Teenager Sentenced Over School Stabbing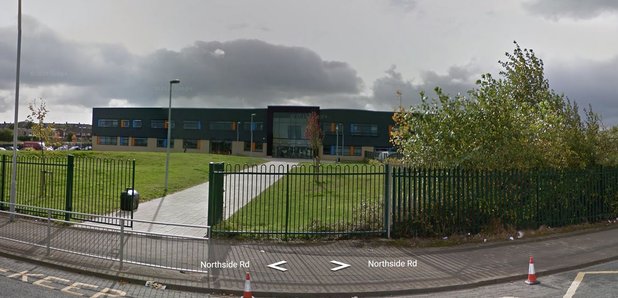 A 14-year-old boy who bragged on Facebook about stabbing his supply teacher in a racially motivated attack in Bradford has been sentenced to 11 years.
The teenager, who cannot be named, admitted causing grievous bodily harm with intent to Vincent Uzomah at Dixons Kings Academy.
He used an offensive racist term before stabbing Mr Uzomah in the stomach, Bradford Crown Court heard.
The boy stabbed the 50-year-old teacher once before fleeing the school and bragging about what he had done on Facebook.
Jonathan Sharp, prosecuting, told the court the boy was described by others as ''disruptive and a bully'' and had taken a dislike to Mr Uzomah in the seven weeks he had worked at the school.
Mr Sharp said the boy told a friend the previous day that he was planning to stab a teacher and took a knife with a ''substantial blade'' into school on June 11, discussing his plans with other pupils.
He stabbed Mr Uzomah after a row over his mobile phone, the court was told.
He said: ''He approached Mr Uzomah and reached into his pocket but at that point he took out the knife and stabbed Mr Uzomah in the stomach.''
He added: ''Mr Uzomah thought he was going to die.''
Judge Jonathan Durham Hall QC branded the youth a "dangerous young offender''.
He sentenced him to an 11-year extended sentence which includes six years custody and a further five years on licence. He could serve half of the six years.
The judge added: "What you have done is utterly shocking, deliberately, callously stabbing him.''
He rejected an application for the youth's identity to be made public saying the 14-year-old's "welfare must come first and the public interest must give way''.