Problem Street Drinkers Tackled In Wakefield
27 November 2018, 12:58 | Updated: 27 November 2018, 13:02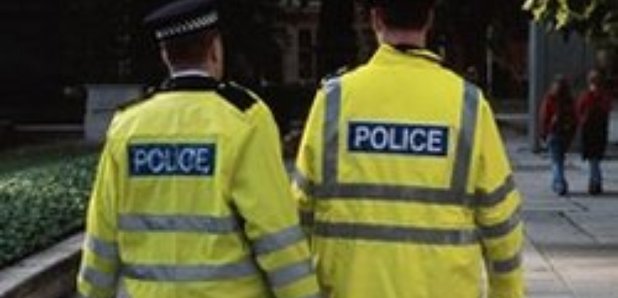 Cans of super strong beer and lager are being DNA tagged in Wakefield to try and crackdown on problem street drinking.
Wakefield Police have begun to DNA tag cans of alcohol - seven per cent and above - with participating retailers to trace where street drinkers are buying their booze from as part of a scheme to cut supplies used by those involved in anti-social behaviour.
It is thought to be the first scheme of its kind in the country.
Six licensed retailers in Wakefield City Centre have already signed up to the pilot with one already agreeing to remove a brand of super strength lager from its shelves due to its popularity with street drinkers.
Results from the two month trial of the scheme indicate a significant drop in street drinking in the city centre with up to a 60 per cent reduction in tickets issued for street drinking.
Through the scheme developers Smartwater have supplied the force with six new kinds of Smartwater tagging solution each of which glows a separate colour when placed under a UV light.
Each of the six participating retailers in the city centre has had a specific coloured code designated to them and has marked specific cans in their store.
When cans are found on the street or street drinkers are found in possession of cans, officers can trace where the street drinker bought the can from and offer advice and support to the retailer.
Under the licensing act, retailers of alcohol have a duty to promote the prevention of crime and disorder and prevent public nuisance.
Police licencing officer, PC Chris Schofield, said: "Retailers have a responsibility to ensure this initiative is adhered to in order to tackle the availability of high-strength alcohol.
"The majority of the retailers within the public protection zone are extremely supportive of the scheme, and one retailer has already sent back his stock of high-strength alcohol cans to his supplier showing the immediate impact this initiative has had.
"Our priority remains the safety and wellbeing of residents and visitors to Wakefield, and a positive partnership between businesses and police can play a significant role in making our city centre a safe and attractive place to live and work."
Chief Superintendent Paul Hepworth said: "We are well aware of the concerns the public have around street drinking in Wakefield city centre and we are continuing to be proactive in tackling this issue.
"It is believed this scheme is the first of its kind to be successfully implemented within UK policing and we are already seeing results on the streets with initial indications suggesting supplies of this alcohol have decreased."
Inspector Helen Brear of Wakefield West NPT, said: "Street drinking is linked to various other offences, such as antisocial behaviour, so if we can stamp out street drinking, then we can combat other offences at the same time.
"This scheme is not about catching retailers out; it is about prevention, deterring potential crime and getting to the source of the issue before it becomes a wider problem in Wakefield."
Neighbourhood officers continue to police the public protection zones and confiscate alcohol from street drinkers. Those found to be in breach of the order will be prosecuted.