Start And Finish Locations For 2017 Tour De Yorkshire Announced
25 October 2016, 11:18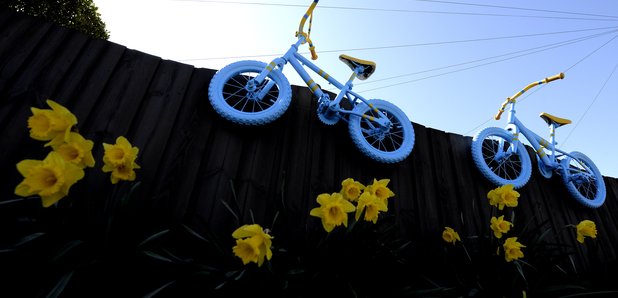 The six host towns for 2017 Tour de Yorkshire have been unveiled.
Racing for the race's 3rd year will begin or end in Bradford, Bridlington, Fox Valley (Sheffield), Harrogate, Scarborough and Tadcaster.
Organisers Welcome to Yorkshire and the Amaury Sport Organisation (A.S.O.) revealed the chosen towns which will see the three-day men's race held from Friday 28th April to Sunday 30th April. The women's race will be held on Saturday 29 April.
2 million people headed out to watch the 2016 race and 11.4 million people watched it on TV across the world. The event also boosted the local economy by £60 million and 2017 promises to continue that trend following the news that Yorkshire will host the UCI Road World Championships in 2019.
Sir Gary Verity, Chief Executive of Welcome to Yorkshire, said: "In just two years the Tour de Yorkshire has become one of the biggest and best races on the professional cycling calendar. Riders are overwhelmed by the support they receive on the roadside and the racing is among the most exciting you will see all season.
"The third edition will continue that progression and the attention it receives will be greater than ever given that we have just succeeded in bringing the UCI Road World Championships to the county in 2019.
"The world's best cyclists will be using the 2017 Tour de Yorkshire as a first dress rehearsal for that and we're planning a course that will challenge and impress them in equal measure.
"I'm delighted the race will visit all four corners of the county and all six host towns will put on a brilliant show."
Christian Prudhomme, Director of the Tour de France at the A.S.O, said: "The Tour de Yorkshire has done itself proud in building a lasting and hugely-successful legacy on the back of the 2014 Grand Départ. The race is a true success story and we are thrilled to be working in partnership with such a great team at Welcome to Yorkshire. We're looking forward to another fantastic edition in 2017."
The full 2017 race route will be unveiled in December - which will include exact start and finish locations and the distance and profile of the race.