Leeds Rhinos Sack Brian McDermott
2 July 2018, 12:21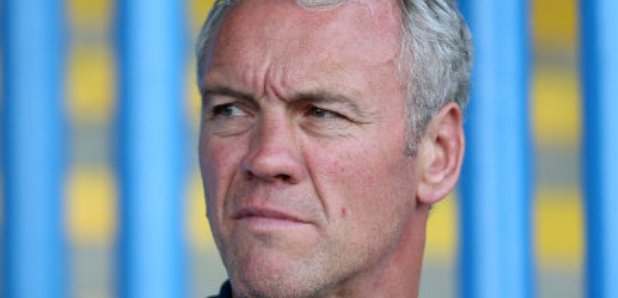 Leeds have sacked head coach Brian McDermott following a club record seven successive Super League losses.
McDermott succeeded Brian McClennan in October 2010 and went on to guide Leeds to glory in four Grand Finals, as well as two Challenge Cups and a World Club Challenge.
The Rhinos were crowned league champions last October but have had a losing streak in recent weeks, and a 46-8 loss to Wigan last Thursday left them clinging to a top-eight place.
"It is always disappointing to announce the departure of someone who has contributed so much to our club's success and Brian McDermott has certainly done that," chief executive Gary Hetherington said.
McDermott was backed when Leeds dropped into the Qualifiers two years ago and they responded by retaining their top-flight place before toppling Castleford in last season's Grand Final.
However, they have had to cope with another injury crisis this year - at one point they had 12 senior players on the sidelines - and have not won in the league since beating Hull KR at the end of April.
Hetherington added: "Brian is a man of the utmost integrity and passion for rugby league. He has so much to offer the sport and I have no doubt he will go on to achieve more success in the future. Leeds Rhinos will be forever indebted to his contribution.
"The club's most successful coach has also helped to forge a rugby operation with toughness, resilience and a strong desire to succeed, which his successor will inherit. That search will now begin in earnest.
"Eight years is a long time for any head coach at the same club and we have enjoyed much success and endured some difficult times along the way when tough decisions had to be made.
"We have always come through strongly but I do believe our present predicament requires change and that this is the right call for the club."
McDermott had been the league's longest-serving coach and the defeat to the Warriors last week was his 265th game in charge.
The 48-year-old former Bradford and Great Britain prop had been confident Leeds were "going to come good" in the closing weeks of the season.
He leaves them eighth in the standings ahead of Sunday's trip to Castleford while they have reached the semi-finals of the Challenge Cup and will face Warrington on August 5.
McDermott said: "I am extremely disappointed this has happened and obviously it is not a decision I agree with.
"I wish everyone at the club the best and my thoughts will be with the team on Sunday and through to the end of the season."
Leeds will appoint a member of the backroom staff to take charge of Sunday's clash at Castleford after the departure of McDermott.
When asked when the club hoped to appoint McDermott's successor, Hetherington said: "We don't know. I honestly don't have that sort of detail or information to share with you.
"This was never envisaged. We've not been scheming or planning this for several weeks or months. This was never envisaged.
"So we find ourselves in uncharted waters. It's thrown up a number of challenges of which I'm very aware of and we need to be working through them with immediate effect."
"To be honest, I don't have any firm plans in place. I recognise the need to put them in place and that will be the challenge over the next 48 hours," Hetherington said.
Assistant coach Barry Eaton, plus former players James Lowes and Chev Walker are among a 14-strong coaching staff, which will take charge at Castleford.
"I don't have any preferences in that regard at all," Hetherington said. "All those things will be floating about and will be crystallised into what we hope will be the best outcome for Leeds Rhinos.
"I've not had time to check my phone, but I'm sure there will obviously be a lot of interest as there always is.
"That's what you'd expect with a club of this standing. All that will be dealt with appropriately in due course."