Leeds Fire Being Treated As Deliberate
16 July 2018, 11:14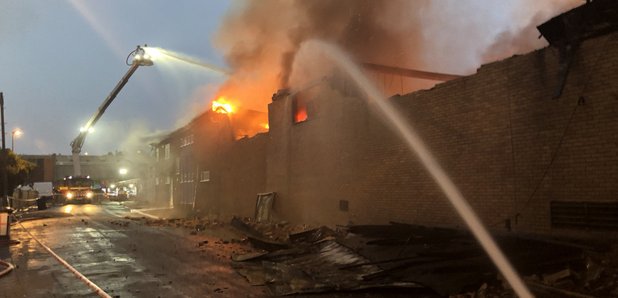 Investigations are continuing in to a large fire in Leeds - which is now being treated as deliberate.
It started in the early hours of Sunday morning at an industrial building in the Hunslet area.
West Yorkshire Fire and Rescue Service say the flames also engulfed the building's yard, and spread to an old steam railway, setting a train carriage alight.
Aroud 100 firefighters were tackling it, after they received reports of the fire at around 2:30am.
They also had to evacuate a number of homes close to the building on Moor Road.
It's now been brought under control, and people have been allowed to return home, but West Yorkshie Police are still investigating it as arson.
There's been no reports of any injuries.
Photo Credit: West Yorkshire Fire and Rescue Service