Headteachers Protest for School Funding
28 September 2018, 11:31 | Updated: 28 September 2018, 11:32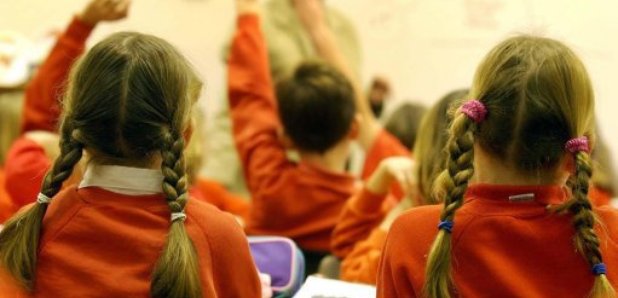 Headteachers from Yorkshire are joining a national protest in Westminster to call for extra funding for schools.
Headteachers from Yorkshire are joining a national protest in Westminister to call for extra funding for schools
1,000 heads are marching on Parliament Square to hand a letter to the chancellor asking for more money to deal with issues like growing class sizes and recruitment and retention problems
Mungo Sheppard is one of them - he's the head of Ash Green Community Primary School in West Yorkshire.
He said "Recruitment will start to take a real hit. There's an awul lot of heads now who are looking at leaving the profession and some that are, simply because of this big issue that they can no longer juggle the resources and the finances they've got and they don't want to do it.
He says the biggest worry for schools is around staffing. "I've heard the phrase natural wasteage more in the last couple of years than I've probably ever heard it before, where schools are now looking at members of staff who might be retiring, who might leave for other jobs.
"Whereas previously, the automatic decision to take would be looking at how you can replace that member of staff, now people are thinking, 'Do we need to replace? Can we reduce the hours? Can other people do more than they're already doing?
"In Calderdale, a colleague headteacher of mine has lost 16 members of staff in the last two years, ranging from cleaners through to people working in the kitchens, through to teaching members of staff where he's decided so that he didn't have to get rid of any staff, that he just wouldn't replace those staff or replace them on reduced hours in order to try and balance the books."
Figures published by the Education Policy Institute earlier this year showed the number of Secondary schools in England running at a loss had nearly trebled in four years, with 26.1% of council-run secondaries in deficit.
Schools minister Nick Gibb insists the government is helping schools deal with the costs.
A spokeswoman from the Department for Education : "There is more money going into schools than ever before, rising to a record £43.5 billion by 2020 - 50% more in real terms per pupil than in 2000.
"Every school attracts more funding per pupil through the National Funding Formula, high needs funding has risen to over £6 billion this year, and the 3.5% pay rise we announced for classroom teachers on the main pay range is backed by £508 million Government funding."