Family Messages After Death Of Hull Girl
23 July 2015, 12:49 | Updated: 30 March 2016, 13:50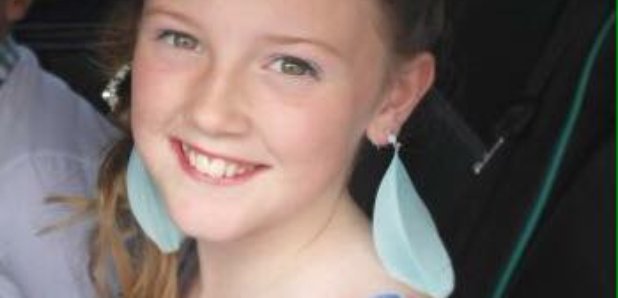 The father of a schoolgirl who died in a swimming accident on a school trip to France said the family are ``waiting to get her back home to be remembered forever''.
Twelve-year-old Jessica Lawson was one of 24 students from Wolfreton School in Hull who were visiting an activity resort near Meymac in the Massif Central region of the country.
Writing on Facebook, Antony Lawson said: ``This only happens to other people! Yesterday we became those 'other people' we lost our beautiful loving and kind daughter Jessica in tragic circumstances in France.
``We are here for her and are waiting to get her back home to be remembered forever.''
He said she was ``Mum's baby girl'' and ``Dad's birthday girl'', adding: ``We all love you and miss you. All our love forever and ever. You will always be with us Mum and Dad and Polly and Hannah.''
The family paid tribute to Jessica as ``the most beautiful and outgoing girl'', as French authorities launched an investigation into the circumstances of the death.
Jessica was taken to hospital in Limoges after an incident at the centre on Tuesday when a pontoon the children had been jumping from on a lake reportedly overturned, but died on Wednesday morning.
Her sister Polly, who has travelled with other members of her family to the resort, wrote on Facebook: ``Just thought I should let everyone who knows me and my family that the girl in this accident was unfortunately my sister Jess.
``We are in France doing everything we can to get her back into the country. All of your thoughts are appreciated at this time.
``Remember who she was not who she could have been, it is important we respect and cherish the memories we had with her. Thanks everyone again.''
Hannah Davison, another sister, said: ``We are all heartbroken and devastated. Jess was the most beautiful and outgoing girl and I am proud to be her sister.
``I will live my life to the full just like she would have done. I love you angel. Forever.''
Local media France Bleu reported Jessica had spent several days at the centre and was among a group playing in a lake and jumping from a pontoon.
The pontoon then overturned and some of the children were trapped underneath. A lifeguard dived down twice before finding Jessica, it was reported.
Those on the trip, including three members of staff, had been due to return to the UK today.
Dave McCready, head teacher at Wolfreton School, said Jessica's death was a ``terrible tragedy'' and a ``dreadful shock to the whole school community''.
Senior members of staff have travelled to the area to help the school party. Pupils have been interviewed by French authorities investigating the incident and counsellors will be available to help those affected.
Mr McCready said: ``As a parent myself I can only begin to imagine the pain felt by her parents and family at her death at such a young age.
``As you would expect, the news of this terrible tragedy has come as a dreadful shock to our whole school community and we will continue to liaise with the appropriate bodies to provide ongoing support to the family and also to other students and staff who will be deeply affected by this tragic news.''
He added: ``Our heartfelt thoughts and prayers go to the family at this very difficult time.''
The incident happened at the Club Correze adventure centre in Meymac on a trip run by the Activ4 tour operator, which included chances to kayak, sail, mountain bike and go climbing.
One of the conditions for going on the trip was that pupils had to be able to swim 50 metres unaided, although a letter to parents said they did ``not have to be technically sound or regular swimmers''.
Activ4 said it understood the incident occurred while the group was swimming after activities scheduled by Club Correze staff had finished.
Steve Scott, managing director of Activ4, who is in Meymac, said the exact circumstances surrounding the incident remained unclear.
``The owners of the activity centre and senior management from Activ4 are working closely with the local authority and the school to provide all necessary support and assistance,'' he said.
The company said: ``We are greatly saddened by the event and our thoughts and deepest sympathies are with the girl's family at this difficult time.''
Last night, Activ4 said: ``We can confirm that the group from Wolfreton School in East Yorkshire is being repatriated to the UK and will be leaving Club Correze, Meymac, this evening.
``While the exact travel details are still being confirmed, Activ4 is working closely with the school to bring the group home as quickly as possible. Activ4's managing director, Steve Scott, is on the ground in France personally co-ordinating the group's repatriation.''
Mike Furbank, head of children and young people, education and schools at East Riding of Yorkshire Council also said they were working to bring those on the trip back to the UK.
He said: ``Our deepest sympathy is with the student's family, the pupils, staff and everyone else in the wider school community.
``There will be a full investigation into the incident and it would be inappropriate to comment further about the details of these tragic events, which the authorities in France are looking into.''
Flowers have been left at the school's gates in memory of Jessica.