Search for Libby Squire: Latest
22 February 2019, 06:40 | Updated: 6 March 2019, 17:19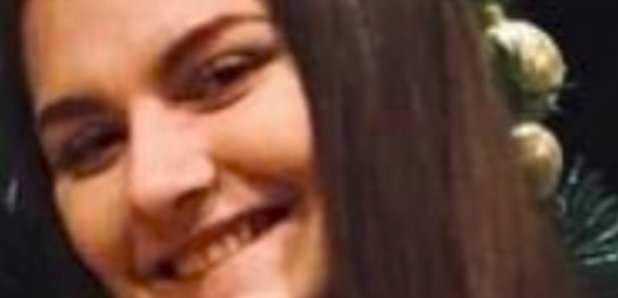 Friday 22nd February
The parents of missing Hull student Libby Squire have spoken of the "unending torture" they have suffered since she disappeared nearly three weeks ago.
In a statement released through the force, the student's parents, Lisa and Russ Squire, said: "It's been three weeks now since our beautiful girl was last seen.
"In that time we haven't been able to speak to her, and we haven't been able to hug her.
"We haven't been able to tell her we love her, or hear that she loves us."
They added: "She went out to have fun with her beloved friends.
"Since then it has been a time of unending torture for her friends and family but we all have unending hope that she will be found.
"We send love and thanks to everybody for their support over these past weeks.
"Please, please if you have any information contact the police and pass on any information that you can."
Tuesday 19th February
Police investigating the disappearance of student Libby Squire have released CCTV footage of four potential witnesses who may be able to shed light on the mystery.
Humberside Police distributed the video on Tuesday, 18 days after the 21-year-old was last seen during a night out in Hull.
The clip shows a cyclist, a pedestrian and a pair walking together in Oak Road between 1.13am and 2.34am on February 1, the last day Miss Squire was seen.
Officers said they all appear to have come from the direction of areas including the playing fields where investigators have conducted searches.
Detective Superintendent Martin Smalley said: "These four people are potentially witnesses who we need to identify and speak to as part of the investigation.
"While the footage isn't clear enough for anyone to recognise who they may be, the four people in the clips will know if they were in that area at the times given and I would ask them to please come forward to assist with our inquiries."
The footage is the latest attempt by police to work out what happened that night to Miss Squire, originally from High Wycombe in Buckinghamshire.
Mr Smalley stressed his team's priority is locating Miss Squire, with searches ongoing in the vicinity of Oak Road as well as around the River Hull.
He previously conceded Miss Squire "may have come to some harm".
She was last seen at the junction of Beverley Road and Haworth Street at around 12.05am on February 1 while wearing a black denim skirt and faux leather jacket and distinctive trainers, according to police.
Anyone who recognises individuals in the footage were asked to contact police on 101.
Thursday 14th Feb
Police searching for missing student Libby Squire say "she may have come to some harm".
Detectives have released images of clothes like the ones the 21-year-old was wearing when she was last seen after a night out in Hull a fortnight ago.
Detective Superintendent Martin Smalley said: "Over the last two weeks, our inquiries into Libby's disappearance have continued around the clock with detectives and officers working night and day to find her and to understand what happened that night.
"While we do continue to be hopeful and we will always keep an open mind, Libby has been missing for 14 days now and we sadly have to consider she may have come to some harm."
Mr Smalley said: "We are continuing to support Libby's family through this incredibly difficult and distressing time.
"They are understandably distraught not knowing where their daughter and loved one is, and we will endeavour to give them the answers they desperately need."
Officers said the replica clothing had been donated by Topshop and put together with the help of Miss Squire's mother and her friends.
They said it had been used to help trace her movements on CCTV.