Dewsbury Teen Killed in Iraq
15 June 2015, 05:43 | Updated: 30 March 2016, 13:50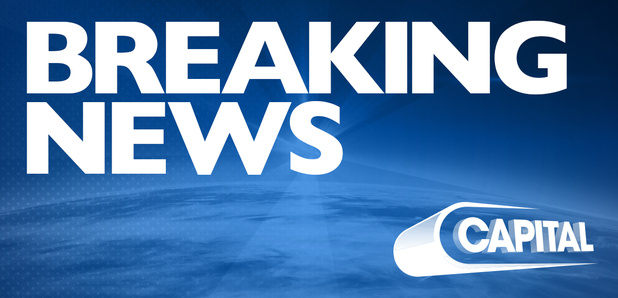 The family of a teenager believed to be Britain's youngest suicide bomber said they have been left 'utterly devastated and heartbroken by the unspeakable tragedy' of his death.
Talha Asmal, who reportedly detonated a vehicle fitted with explosives while fighting for Isis in Iraq, has been described as ``a loving, kind, caring and affable teenager'', who never harboured any ill will against anybody.
But in a statement released today, his family said those who sent the 17-year-old to his death had preyed on his 'innocence and vulnerability''.
His death has not yet been officially confirmed, but they said photographs showing a youth purportedly named Abu Yusuf Al Britany appear to depict their son.
The teenager fled his home in Dewsbury, West Yorkshire, in March to allegedly join Isis along with his friend Hassan Munshi, who was also 17.
They said despite him never exhibiting any extreme or radical views, he had been exploited by extremists on the internet ``in a process of deliberate and calculated grooming of him''.
Unbeknown to them and completely against their will, they said he travelled to Iraq via Turkey and fell under the spell of Isis handlers who are 'too cowardly to do their own dirty work''.
Describing themselves as 'a close-knit, hard-working, peace-loving and law-abiding British Muslim family'', they said they unreservedly condemned and abhor all acts of violence.
'We are all naturally utterly devastated and heartbroken by the unspeakable tragedy that now appears to have befallen us,'' they said.
`We need time and understanding to come to terms with our unimaginable and painful loss. As a family we would like to take this opportunity to unequivocally state that 'Isis' are not Islam.
'They do not represent in any way, shape or form Islam and Muslims and we are no longer prepared to allow a barbaric group like 'Isis' to hijack our faith.
''Isis' - not and never in our name.'
West Yorkshire Police said they were unable to confirm the identity of the person who had died but were continuing to support families who have loved ones that are believed to have travelled to Iraq and Syria.
A statement said:
'The police have been made aware of media reports with regard to the death of a British national in Iraq.
'The identity of the person who has reportedly died has not been confirmed at this time and we are unable to comment further.'
The family also urged other people who had concerns about their family members being exploited to contact the police.
Assistant Chief Constable Russ Foster said people who travel to Syria and parts of Iraq are likely to witness extreme violence and could become victims of violence themselves.
He said:
'As part of the Prevent initiative West Yorkshire Police is committed to working with communities and local authorities, to highlight the dangers associated with radicalisation and travel to regions such as Syria and Iraq.
'We are all working together to help identify vulnerable members of our society and intervene and engage them before it is too late.
'If anyone has concerns that a friend or relative may be vulnerable to radicalisation, expressing extreme views or contemplating travelling to Syria or Iraq, it is vital that we work together to try and prevent that person from travelling.'
Shahid Malik, a former government minister and a family friend of the Asmals, described them as 'a beautiful, caring, peace-loving and incredibly humble family''.
The former MP for Dewsbury said:
'The local community grieves with them today, Ebrahim (the father) and the family's world has been shattered in the cruellest of ways and one which no family should ever have to experience.
'Talha was a truly sweet-natured, helpful, respectful and friendly kid and it is incredibly difficult to reconcile this Talha with the suicide-bomber at an Iraqi oil installation.
'My thoughts and prayers are obviously also with those killed at the oil installation and their families.
'It is disturbing to see how relaxed he looks in the Isis photographs allegedly taken just prior to his suicide mission.
'He looks at peace. It's like he's ready to go and meet his maker. This is a clear indication of just how successful the evil Isis groomers have been in poisoning and brainwashing Talha and kids like him.
'We must defeat Isis in mosques and communities across the country. This is a generational struggle and everyone must be willing to rise to the challenge.
'Importantly, it's a struggle which can only succeed if it is one which is led by Muslims themselves.'
Shadow home secretary Yvette Cooper said:
'This is a very disturbing case - and our thoughts are with the families and friends of those who died or were injured in this appalling terrorist attack.
'This case shows how important it is for the Government to have a proper counter-terrorism strategy, which not only includes measures to track, monitor and prosecute terror suspects, but also includes a much stronger plan for community-led action to prevent young people being drawn towards the lies and hate filled ideology of Isil.'