Closing Statements Made in Jo Cox Murder Trial
22 November 2016, 14:26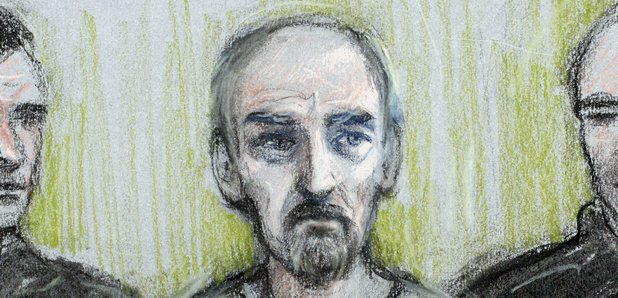 The two extremes of humanity came face to face when far right fanatic Thomas Mair brutally killed MP Jo Cox, jurors have been told.
Mair, 53, allegedly shot and stabbed the mother-of-two as she arrived at Birstall library in West Yorkshire for a surgery on June 16, a week before the EU referendum.
The defendant, who allegedly shouted "Britain first'', had a stash of neo-Nazi material at his home and had collected a dossier on his 41-year-old Remain campaigning MP, the Old Bailey heard.
At the conclusion of the prosecution case, his lawyer Simon Russell Flint, QC, called no evidence on behalf of Mair, of Lowood Lane, Birstall.
In his closing speech, prosecutor Richard Whittam QC told jurors: "At 13.48 on the 16th of June in Market Street outside the public library in Birstall, the democratically-elected MP for Batley and Spen, Jo Cox, was murdered as she carried out her duties on behalf of her electorate.
"Constituents were waiting to speak to her in the library.
"The sheer brutality of her murder and the utter cowardice of her murderer bring the two extremities of humanity face to face.''
Mrs Cox was a hard-working MP and mother of two young children.
Mr Whittam said her attack "brought out the best of the people who were with her'' - the two members of staff and Birstall residents who came to her aid.
They came from all walks of life, he said, including a taxi driver and a 77-year-old man who was wounded as he tried to intervene.
Mr Whittam had suggested in his opening address that Mair's assault was "cowardly''.
He told jurors: "Now you have heard the evidence you may have no doubt that it was.''
Despite having the "element of surprise'', Mair failed in his first attempt and came back to shoot and stab Mrs Cox again, the court heard.
Mr Whittam said: "Perhaps he underestimated Jo Cox's tenacity and courage.''
He said that all the evidence "compellingly establishes Thomas Mair was her murderer''.
Mr Whittam went on to say it was fitting that the case had been held before another woman - whose statue holding the scales of justice adorns the Old Bailey.
At the conclusion of the evidence, the scales were "weighted only one way'', he said.
Mr Whittam said there was a "comprehensive'' catalogue of evidence against Mair, including CCTV footage, the testimony of eyewitnesses, DNA and gunshot residue, ballistics and physical evidence.
He told jurors: "The comprehensive nature of the evidence does not mean the defence case is bereft of points to make.
"We submit to you that those points have no sufficient substance to cause any dent to the prosecution case.''
Defending Mair, Simon Russell Flint QC said the killing of Mrs Cox as she carried out her "public duties'' had been "truly shocking and appalling''.
He told the court: "She was brutally and callously murdered and there is no issue or dispute about that.''
Mr Russell Flint said: "Mrs Cox's death, you know, has touched many hundreds, perhaps thousands, of people, some who knew her and knew her well - her parents, her sibling, her husband, her children, not forgetting her friends and her colleagues who will forever be scarred by what happened to her in the street of that small West Yorkshire town on that June afternoon and will forever mourn her passing.''
Addressing the jury, he said: "It is you and you alone who have been charged with the responsibility of determining what are the true verdicts on each of the counts on the indictment.''
He added: "You and you alone will determine whether Thomas Mair can return to his quiet and solitary existence or will be forever remembered as the man who assassinated Jo Cox.''
Mair denies Mrs Cox's murder, possession of a firearm with intent to commit an indictable offence and possession of an offensive weapon - a dagger.
He also pleads not guilty to causing grievous bodily harm with intent to pensioner Bernard Kenny when he tried to stop the attack on Mrs Cox.
The judge, Mr Justice Wilkie, said he would sum up the case for the jury this afternoon.