Castleford: CCTV Could Hold Vital Clues In Sex Assault
3 June 2014, 12:30 | Updated: 30 March 2016, 13:50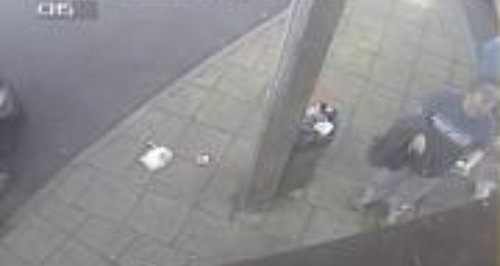 Police investigating three sexual assaults against young girls in Castleford have released CCTV of a man they believe could hold vital information.
The footage was taken from outside a corner shop at the junction of Smawthorne Grove and Willow Road on Saturday (31/5) at 5.36pm and shows a middle aged white male with short hair who was wearing light grey coloured trousers and a dark blue T-shirt.
Detective Inspector Mark Catney, from Wakefield District CID, said:
'We know the two victims were at the corner shop around the same time and I believe this man may have seen the two children shortly before the assaults took place on Saturday evening.
'I would ask him to come forward as he may hold vital information which could assist the investigation. I would also ask anyone who recognises the man to contact police.'
Around 90 minutes later two local girls aged 5 and 6 were sexually assaulted as they played on an area of wasteland at the back of Garden Street.
A second incident occurred the following day (Sunday 1/6) between 1.20pm - 3.20pm when two girls aged 6 and 7 were playing in a park off Barnes Road in the Half Acres area of Castleford. They were approached by an unknown male walking a dog who engaged them in conversation before assaulting the 6-year-old.
A 27-year-old man, who was arrested on Sunday evening, has been released on police bail.
The suspect is described as a white male aged 25 to 35 years of age with light coloured short hair.
DI Catney added:
'The response we have received from local residents has been really encouraging and I would like to thank them for their support while the investigation continues to progress.
'In the meantime, specially trained officers are continuing to support the families of the victims and neighbourhood officers have increased patrols across the area and are visiting local schools to promote safety messages around children not talking to strangers.'
Anyone with information is asked to contact Wakefield District CID via: 101 and quoting reference number 1101 from June 1st.