Ben Needham's Mum Defends Police in Kos
12 May 2016, 13:28 | Updated: 12 May 2016, 13:36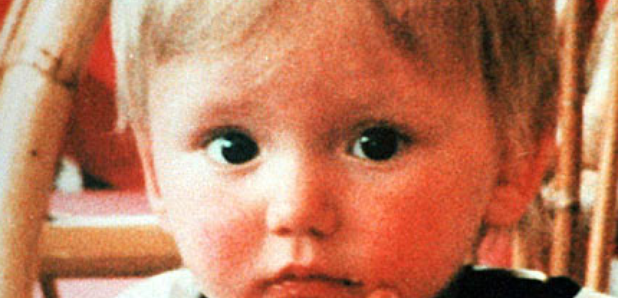 The mother of Ben Needham has defended a police team who reportedly went on a drinking binge in Greece while investigating the disappearance of her son.
The South Yorkshire Police officers had been dispatched to Kos in a fresh bid to discover what happened to Ben, who was just 21 months old when he went missing from the island in 1991.
But a senior police officer, named in reports Detective Superintendent Matt Fenwick, has been summoned back to the UK after reports that members of his team spent eight hours drinking wine and beer.
Ben's mother, Kerry Needham, defended the officers at the centre of the row, telling ITV's Good Morning Britain she is confident they are doing all they can to discover the truth behind her son's disappearance.
She said: "They work so, so hard, putting every ounce of energy into trying to find out what happened to Ben and for this to come out, it could hinder the case.
"I know that without these officers we will not find the answers to Ben. I am so angry about it.
"No-one can understand how much hard work these officers put into this case. It is very, very cruel what has happened.''
She said she "fully'' supported the police team and disagreed with the decision to send the senior officer home.
She told the programme: "Matt Fenwick is an amazing detective; he has been by our side for a few years now and we have never had any problem with his work.
"These police officers, they are human beings at the end of the day. What they choose to do in their own time is their business, not anybody else's.
"It is horrendous. I can't believe what has happened. We work together - the police, the media and myself, we work together as a team. This is just not team work.
"We are supposed to be trying to find the answers to what happened to Ben along with these detectives, and this could just hinder it. And I'm angry this report had to come out, it is just not nice.''
South Yorkshire Police are investigating a report that the officers embarked on a drinking session hours after they launched a new appeal.
Police pledged a £10,000 reward for information on Tuesday and a team of 10 senior officers travelled to the Greek island as part of an ongoing search for Ben which is reported to have cost £1 million.
By 5pm on Tuesday the officers had reportedly gathered for drinks at their hotel before heading to a pizzeria and bars.
The last members of the team to turn in wound up their evening at 1.24am, according to The Sun.
Earlier this year, South Yorkshire Police said they had received extra funding from the Home Office to help in the search.
Ben, from Sheffield, vanished on July 24 1991 after travelling to the island with his mother and grandparents.
Over the years there have been a number of possible sightings and a range of theories about what happened to the youngster, who would now be 26.
Detective Superintendent Fenwick told The Sun on Wednesday evening the team was "desperately'' trying to find the youngster.
The officer stressed the team was "working really hard'', adding: "We were up at seven this morning and we've got officers still out now (at 8.30pm) interviewing people. What I can say is that no public money was spent on alcohol.''
Detectives are reportedly due to stay on the holiday island for two weeks.
A South Yorkshire Police spokeswoman said the team had been investigating Ben's disappearance for a number of years.
"We're absolutely committed to this investigation and require the highest possible standards from all of those involved. The team must now get on with the important task in hand,'' she said.
"Following concerns raised regarding the behaviour of some of those involved, the senior officer has been recalled to the UK with immediate effect to provide the details of exactly what has happened. An internal investigation will follow.''