Creatasmile
7 September 2017, 11:15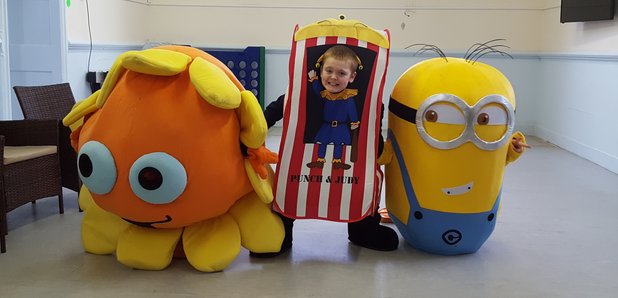 Creatasmile is a small charity which supports children and their families living with disabilities or special educational needs in North Wales.
It was founded in 2009 by Sharon & Edward Bateman and Bill Darwin, after the Bateman's son, Benjamin, was diagnosed with High Functioning Autism at the age of 4 years old. There was very little support for the family available in the area, and as a result, Creatasmile was born.
The charity provides fun sessions for all the family, where children and young people with disabilities can play, be themselves, and make friendships with other people in the same situation.
Global's Make Some Noise is proud to support a brand new project at the charity – Benjamin's Tea Room – which will be run by the young people from Creatasmile.
As they transition into adulthood, Autistic children can develop mental health issues and social isolation, with only 32% of people with the condition actually managing to have a place in the workforce. It's hoped that this project will provide the correct environment and opportunities to help young people reach their true potential.
Here, they will be able to improve their social skills and gain in confidence, as well as create a C.V. and national recognised qualifications, giving them every opportunity to go out in to the workplace.
For more information, please visit www.makesomenoise.com.