WIN: Listen Out For Songs By Our #CapitalSTB Stars This Winning Weekend & Nab Yourself Tickets!
19 May 2017, 16:59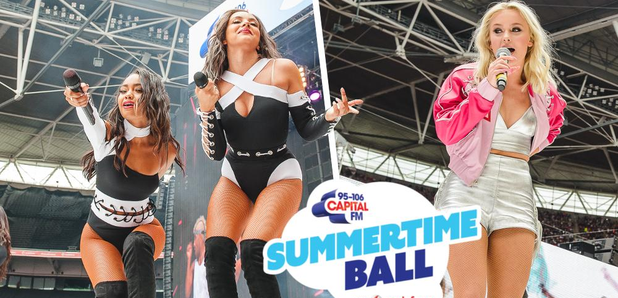 YOU can be at the #CapitalSTB thanks to our Winning Weekend!
We're getting 80,000 of you to the #CapitalSTB to see the likes of Little Mix, Stormzy, Shawn Mendes, Zara Larsson, and... BRUNO MARS! But Capital's Summertime Ball with Vodafone is sold out!
So your only way in, is to win!
This weekend isn't like any ol' weekend; this is Capital's Winning Weekend, where we're giving away tickets to this year's sold out #CapitalSTB, and all you have to do is listen out for the time we play a song from one of our Summertime Ball stars, and text in using the word BALL to 83958.
So if we say you're listening out for - say - Anne-Marie, make sure you text BALL to 83958 as soon as you hear her, for your chance to win tickets to the sold out Capital Summertime Ball.
During our Winning Weekend, we'll be playing these #CapitalSTB acts between 9AM and 6PM on Saturday 20 May, and 7AM 'til 3PM on Sunday 21 May. We'll randomly call some of you lucky few back, for your chance to be at the Ball.
Make sure you listen out for these performances, because the only way in, is to win!
Full terms and conditions apply.
You May Also Like...