Anglesey Clean Up Is Stepped Up
9 March 2018, 18:36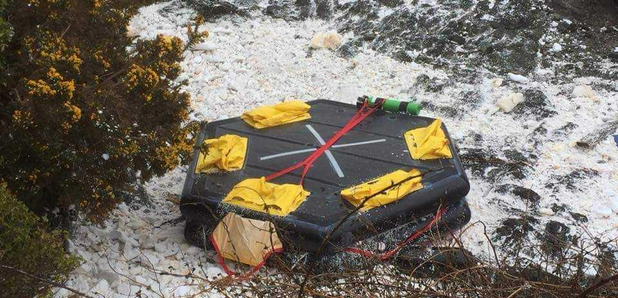 Anglesey Council says it's stepping up effors to clean beaches after Storm Emma destroyed the marina in Holyhead.
Polystyrene from the Port has affected around 18 miles of the island's coastline.
Chief Exec Gwynne Jones says his priority is protecting the wildlife there:
'Given the reports we've received so far, and the work undertaken by our own Maritime staff, we need to collect and dispose of the polystyrene as soon as possible.
The MCA's specialist contractors have already carried out Shoreline Clean-up Assessment Technique (SCAT) surveys for us to provide a comprehensive picture of where this polystyrene has been washed ashore.
Our contractor, Biffa, has been brought in to clean beaches and help with disposal.'
The Maritime and Coastguard Agency (MCA) has asked people to stay away from polystyrene or any other debris washed up on the island's beaches and let the experts do their work.