This INSANE Wedding Dance Is The Exact Reason You Should Marry A Dancer!
18 August 2015, 10:28
Ballerina Wedding: Surprise Groomsmen Dance
07:59
When two professional dancers get married, you know it's gonna be an event you can't miss - but this groom took things to the next level!
Professional dancer Kirk married his ballerina fiancee earlier this month - and it's one of the best things we've ever seen.
Valerie, who's also a professional dancer, must have been dying to jump up and join her new husband and his groomsmen as they put on one killer show.
The group kicked off the seamless routine with the legendary 'Uptown Funk', and took the surprised bride through everything from 80's power ballad classics to country music.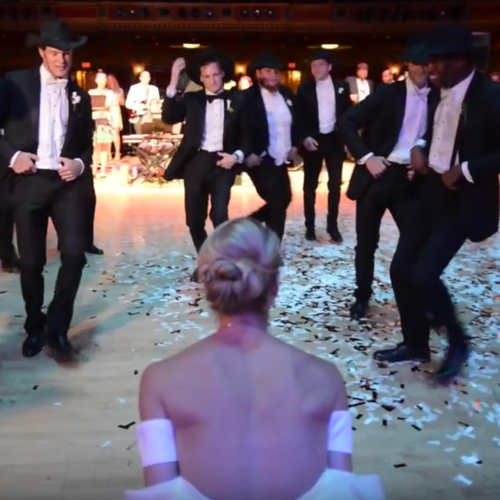 She couldn't take it any longer when Walk The Moon's 'Shut Up And Dance' came on, and the whole reception joined in for the couple's first dance - well, first dance on YouTube at least...