This Bride Made Her Husband Float During Their Wedding Dance... And It's INSANE!
13 September 2015, 21:31 | Updated: 13 September 2015, 21:44
Bride puts a spell on her magician groom during first dance
02:41
Seriously, we're 99% sure this guy's just married a witch, because she's TOTALLY put a spell on him! #HocusPocus
Ever since YouTube became a thing, pretty much every wedding dance we've seen go viral has outdone the last.
Whether it's breakdancing brides or an entire wedding party going nuts, we've become a little obsessed with watching other people get married online.
The latest video to grab our attention, though, is TOTALLY different!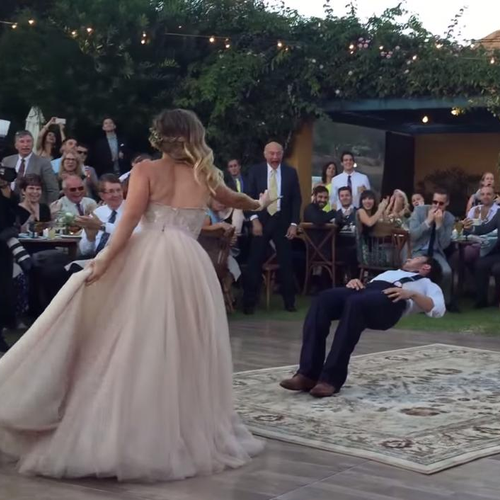 Check out Magician Justin Willman's first dance from his wedding, instead of just a standard swaying-sesh with his bride, his new wife puts a spell on him!
Hit play on the video above to check out the gravity-defying groom in action - oh, and OBVIOUSLY start planning how you could upstage these two at your own wedding!
Want more of the latest viral videos and hit music exclusives? Stay up to date 24/7 with the Capital App - download it now!
You May Also Like...