WATCH: World's Tiniest Dog Try & Make Friends With A Cat #Aww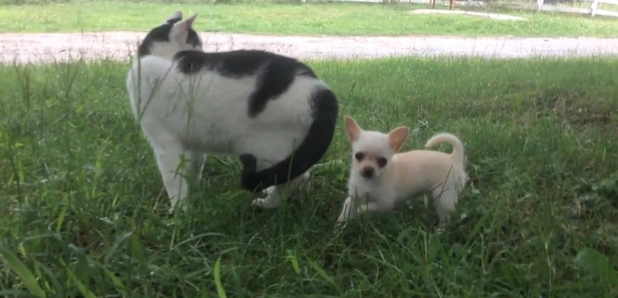 Sometimes you want to hang out with someone who just ten times cooler than you. Well that's exactly what happened to Lola the chihuahua.
Lola, the farm's resident chihuahua is looking to make a new friend however its a lot trickier than she first thought.
Moo the cat isn't interested in becoming friends with the determined little pup however that won't stop Lola from pestering him until they are finally mates.
What do you think of Lola's quest to become BFFS with Moo? Let us know at @CapitalOfficial.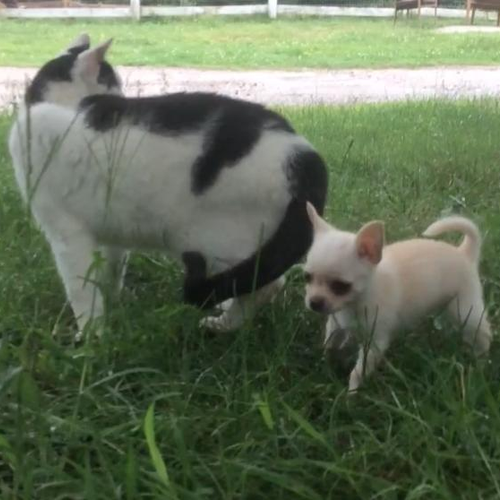 Hit play on the video above and enjoy the cutest thing you'll see today!
You May Also Like...