TBBT's Kaley Cuoco Just OWNED The 'Lip Sync Battle' Stage... With Her Booty
We've seen her be the funniest woman on TV, but who knew she was SO GANGSTA?! She put Josh Gad (and the entire Internet) in their place when she mimed a HUGE hip-hop tune!
We can only help but feel sorry for Ryan Sweeting, as he sits at home, flicks on the TV and sees his ex, Kaley Cuoco performing THE sexiest dance routine in the history of film. You keep crying into your ready meal, pal.
The Big Bang Theory's leading lady was pitted against comedian (and everyone's fave snowman) Josh Gad and she brought her A-game. She brought all of the games, in fact.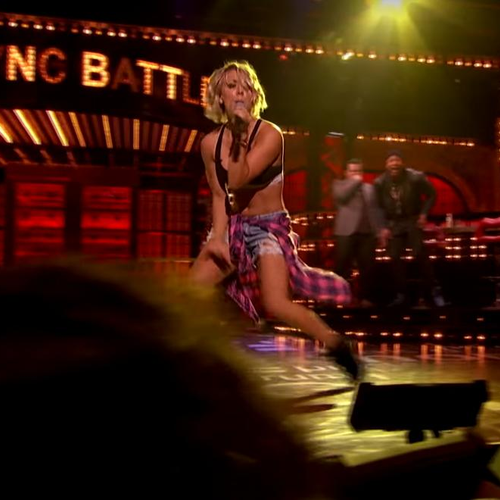 Kitted in nothing but a flanel shirt and crop top, Cuoco flashed her abs and - wait for it - jiggled her booty so much, Beyonce would swoon.
We can't. We can't even write this article without showing you. WE MEAN, SERIOUSLY... WOW!
We will eat our hats if she doesn't win. Every. Single. Hat.
You May Also Like...