WWA - Wizards With Attitude! Harry And The Rest Have Made The Most Hardcore Rap!
Straight Outta Hogwarts (Music Video Parody)
02:50
Forget potions. Who cares about broomstick flying? Harry, Ron and Hagrid have all be spending their time learning how to spit some hardcore rhymes in this HUGE, HUGE viral vid!
Ever wondered what the most famous boy wizard got up to after he defeated Voldemort? You'd expect him to live a life of luxury; by the pool surrounded by tonnes of honeys.
No. He got his BFFs to actually perfect the sickest parody of N.W.A.'s 'Straight Outta Compton'.
The three of them go cruising as they rap about butter beer and fly-by's. Obviously.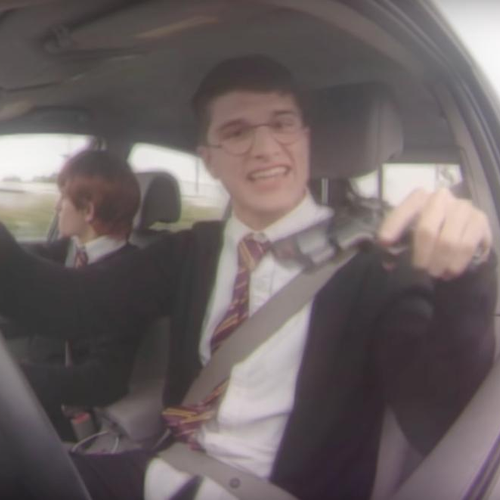 We couldn't care less about the upcoming Eddie Redmayne film, or that stage play... We just want this to be a film already!
You May Also Like...