WATCH: "I'm Gonna Murder You" - The Stranger Things Kids Get Their Trash Talk On Before Their Lip Sync Battle!
22 May 2017, 13:31
The Cast of Stranger Things on the Lip Sync Battle Preshow
06:44
As long as no Demogorgons make an appearance, we'll be okay with this.
We're only, say, five months away from the second season of Stranger Things... Not that we're counting or anything. So - being the simple people we are - we see 'Stranger Things' in a thumbnail, and we click.
Four of the Stranger Things kids; Finn Wolfhard, Gaten Matarazzo, Caleb McLaughlin, and Noah Schnapp, are all taking part in an upcoming Lip Sync Battle, and - wait for it - they've just popped their adorable little faces up to tease it.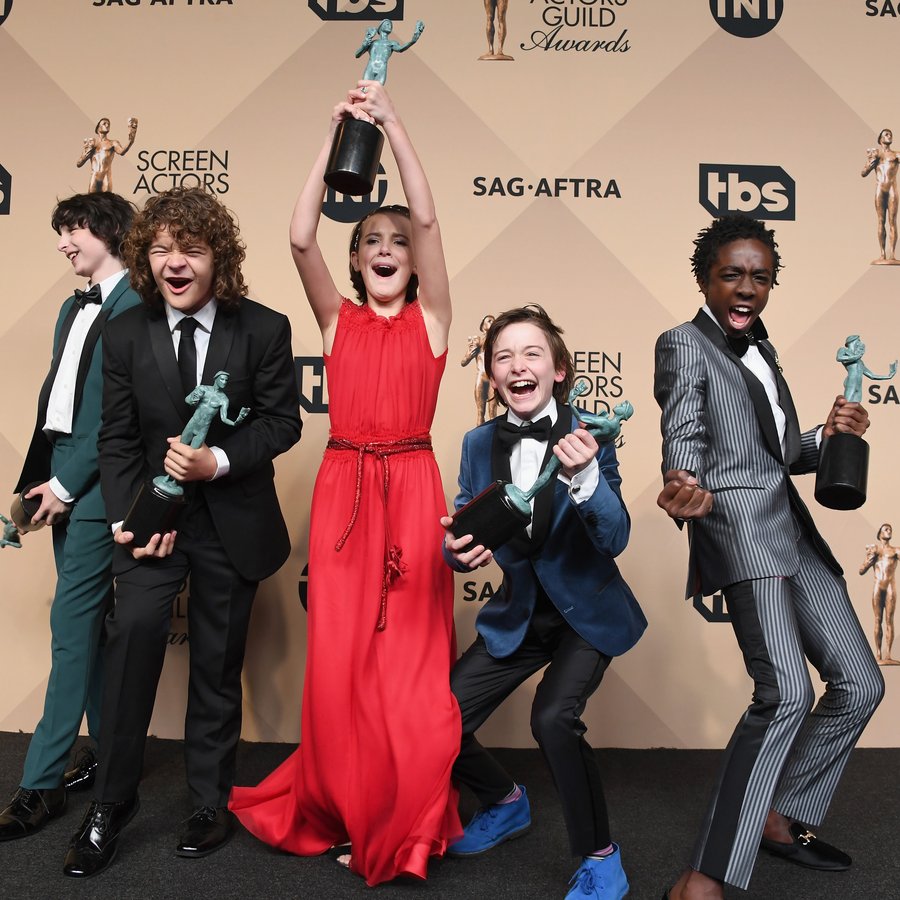 Pic: Getty
While we wait eagerly for Millie to make a cameo in at least ALL FOUR of the routines, during LSB's pre-show, the guys sat down to talk about their pre-show rituals and friendship with the others.
First, Finn (who plays Mike Wheeler in the supernatural series) said he was pretty excited to get up there and strut his stuff. And in order to win, he was going to throw out passive-aggressive comments, like... "I'm gonna murder you". Yeah, Finn, hun. You might wanna look up what "passive-aggressive" means.
Caleb and Noah were pretty adorable with their - and we quote - "trash talk", after they pretty much just hyped up the other competitors, but the moment to watch is when Gaten says that he'd like to lip sync battle actual Barb. SHE'S BACK. THIS HAS TO BE A CONFIRMATION, RIGHT?
RIGHT?!
You May Also Like...