WATCH: Roxanne Pallet Confronts Two Boys 'Harassing' Her On A Train
12 September 2018, 17:14 | Updated: 12 September 2018, 17:16
After the 'punch-gate' incident involving Roxanne Pallet on Celebrity Big Brother rocked the nation, a video has re-surfaced of her confronting two boys who 'harassed' her on a train and called her irrelevant.
A video has re-surfaced of Celebrity Big Brother's Roxanne Pallet accusing two train passengers of 'harassing' her, talking about her within ear shot and calling her 'irrelevant' when she confronts them for their behaviour.
WATCH: Roxanne Pallet Accused Of 'Acting' By Celebrity Islanders & 'Had Issues' With Other Contestants
As two teens sit in a train carriage, the star films them in what's a pretty awkward interaction, scolding them for talking 'about her, not to her' and 'lacking social skills' as they sit ignoring her, interjecting only to say: "You've not been relevant for years anyway".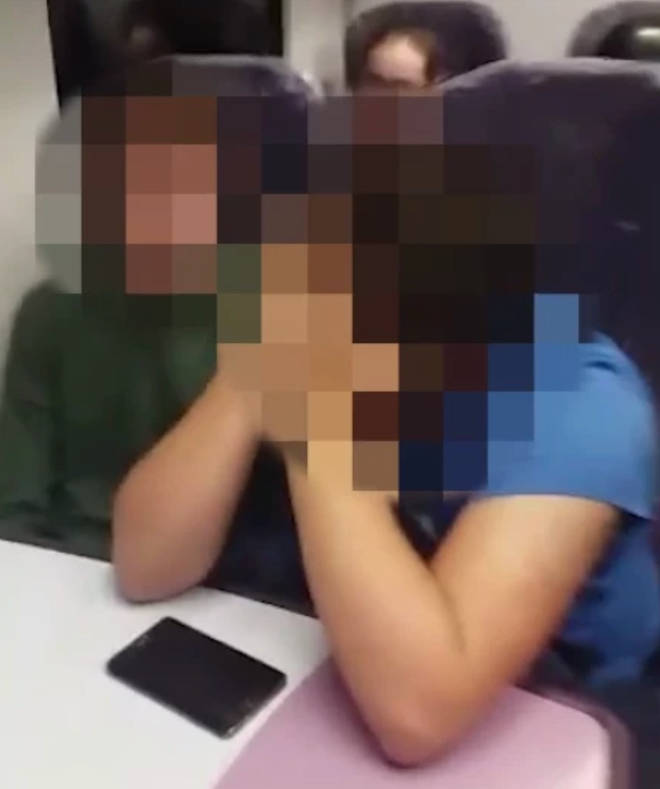 When the boys asked why she was filming them, she replied: "Because I'm documenting the harassment you've given to me since you sat down."
The teens have since spoken out about the incident, telling a tabloid the whole incident caused 'stress and anxiety' and they were afraid if they spoke out it would affect their college applications.
They have since accused the former Emmerdale actress of not 'know[ing] what's real life and what's acting".
The re-surfaced footage has gone viral in the wake of her admitting she 'got it wrong' when accusing Ryan Thomas of physically assaulting her, 'punching her like a boxer' in the Celebrity Big Brother house which has seen her face enormous backlash.
>Download Our Brand New App For All The Latest Music News