Kylie Jenner Got A Cheeky Tattoo You-Know-Where, And She Filmed It On Snapchat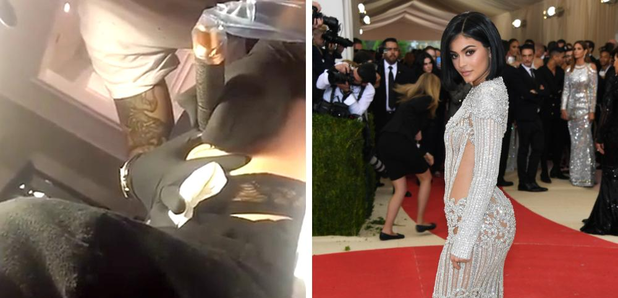 With four tattoos to her name, trumping all of the other Kardashian-Jenner girls, it only seemed right that she got another one... Right on her bum!
From tiny red hearts on her arms to her grandmother's name, Kylie is the Queen of Ink amongst her family, and she's certainly keeping that crown, after she uploaded a Snapchat of her getting one smack bang on her bottom.
The short video was uploaded to a fan account on Instagram, and doesn't actually show Kylie's face, as she visited the tattooist.I
It does seem likely that this would be the KUWTK star, as she's often recorded herself getting inked... Plus, it's a bit weird to have someone else's bottom on your phone, isn't it?

You May Also Like...