WATCH: Kit Harington Pranked His Fiancé, Rose Leslie, So Hard, It Brought Her Down To Tears!
9 October 2017, 08:29
Why would you even think about messing with Ygritte?
Rumour has it that Jon Snow knows nothing. And after watching this relationship, we're pretty confident that the actor, Kit Harington, knows nothing when it comes to letting your hard-working fiancé put her feet up and enjoy her weekend.
During a chat with Jonathan Ross, the 'Game of Thrones' star spoke about pranking his co-star and fiancé, Rose Leslie, on April Fool's Day.
> Kit Harington And Rose Leslie Are To Get Married, But They're Actually Related, So... Yeah.
In a video shot by the Jon Snow actor, we see Rose (who plays wildling, Ygritte) making herself a drink, until she gets the shock of her life; seeing her to-be-husband's decapitated head in the fridge.
We don't know what we're more impressed by - the skills by the 'Game of Thrones' special effects team to create something so realistic, or Rose's instinct to save the water before collapsing to the ground.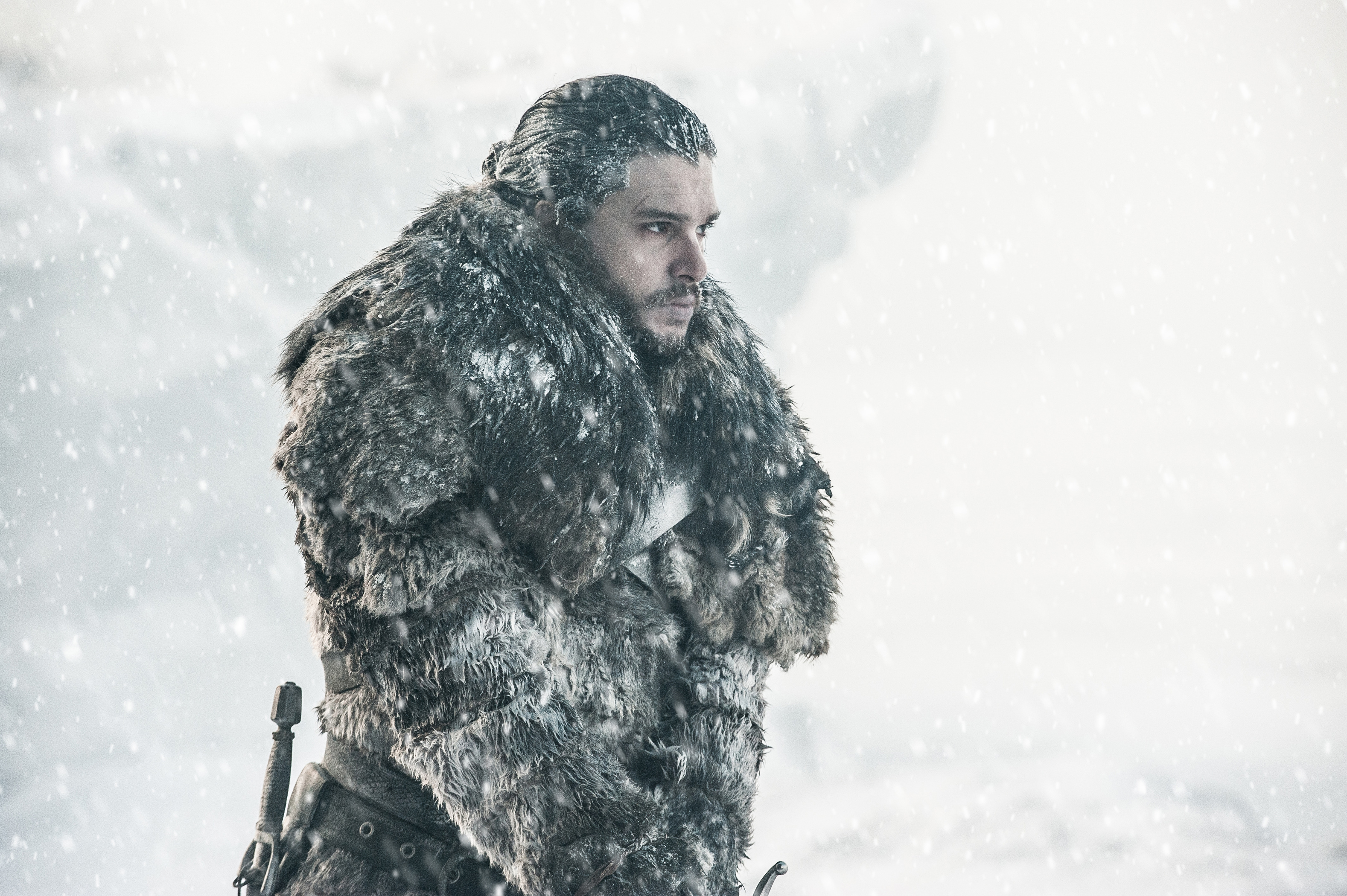 Pic: HBO
While anyone and everyone who watched the video thought it was hilarious, Kit told Jonathan that Rose wasn't so sure; "After that she was in tears. It didn't go down well. She pretty much told me if I did it ever again that would be it, and I think that's marriage included."
> Winter Is Coming? Pfft. Forget That... More Like BIG Tunes Are Coming, Over On Our App.
Little Mix, will.i.am and Jess Glynne singing the 'Game of Thrones' theme tune? We're here for it.