WATCH: Jimmy Kimmel's Oscar Prank Is The Prank That The World Deserves RN
27 February 2017, 11:17
Jimmy Kimmel Surprises Hollywood Tourists at the Oscars
06:52
Is anyone else exceptionally jealous rn?
We're not going to lie - we haven't quite seen all of this year's Academy Award nominees. (Sorry, it's been a busy year!) But we did watch the actual ceremony intensely, just because of Jimmy Kimmel's incredible surprise.
He got an unsuspecting group of Hollywood tourists, and whizzed them around Los Angeles, in the hope that they'd meet some A-listers. Little did they know, they'd become one of the biggest parts of this year's Oscars.
The tour ended with the guests walking through the Dolby Theatre, where the Academy Awards were being hosted, and the guests pretty much became BFFs with the stars.
Prepare to get incredibly jealous of Gary, who not only got to kiss the hands of Amy Adams and Meryl Streep, but appeared with his soon-to-be wife and ended up getting married by the actual Denzel Washington. (And prepare to not be so jealous of Matt Damon, or - as he was referred to - "the jerk behind him".)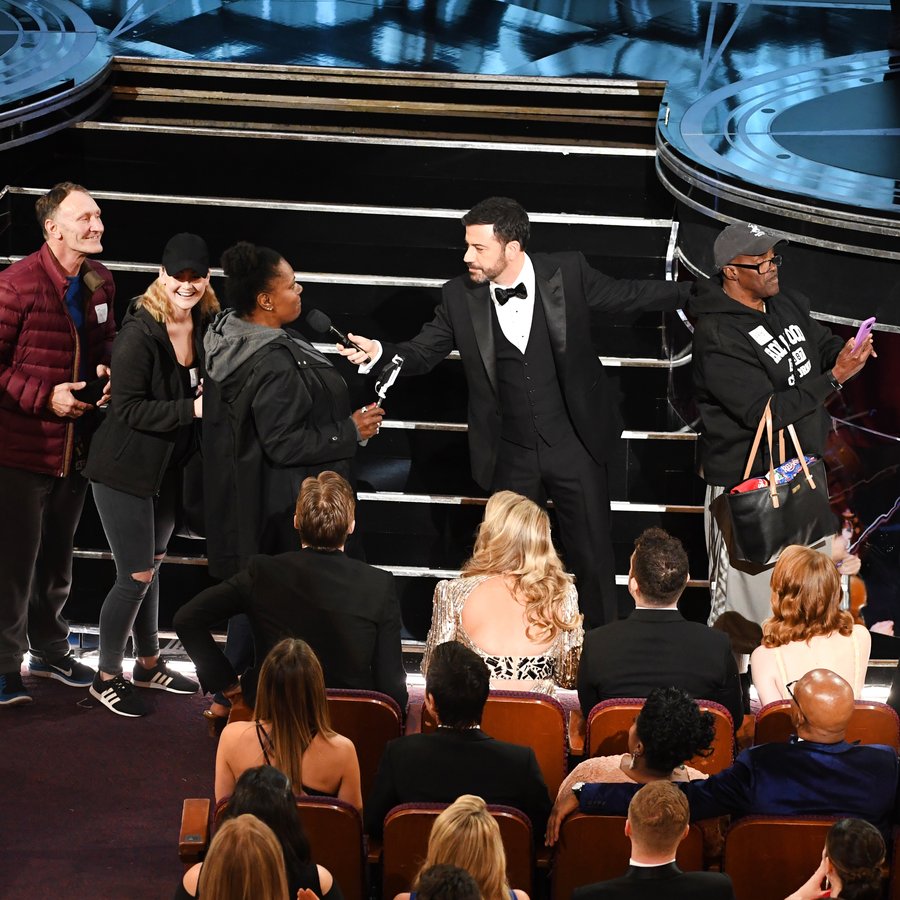 Pic: Getty
One walked away with Jennifer Aniston's sunglasses; some walked away with the chance to touch Mahershala Ali's Oscar; and one person walked away with her name being rinsed by Jimmy, himself.
You May Also Like...