WATCH: James Corden Tries To DESTROY Shawn Mendes In A Sing-Off, Featuring Spice Girls And Sia
Better Then/Better Now Riff-Off w/ Shawn Mendes & The Filharmonic
08:30
And it was on this day that the Internet was well and truly broke.
If you haven't seen James Corden singing with The Backstreet Boys, you're just hurting yourself. And that's Jimmy's sentiment, when he bangs on about how good the tunes from the 90s are. The issue is, a certain 'Treat You Better' singer tends to disagree.
In an attempt to get James to update his playlist, Shawn and James Corden have a riff-off featuring some of the BIGGEST tunes from today and yesterday. Yeah. You read that right.
Shawn challenged the 'Late Late Show' host to a "Better Then/Better Now Riff-Off" - even with a rather dramatic entrance from The Filharmonic.
Opening with Calvin Harris' 'This Is What You Came For', Shawn takes Corden to town... Until he busts some serious shapes to The Spice Girls, that is. Can you think of a better nine minutes to watch? What if we told you they also sing Sia, TLC and even one of Shawn's one belters.
Oh. And in case you wanted more, they sing a beautiful melody together where the pair hold hands. You're welcome.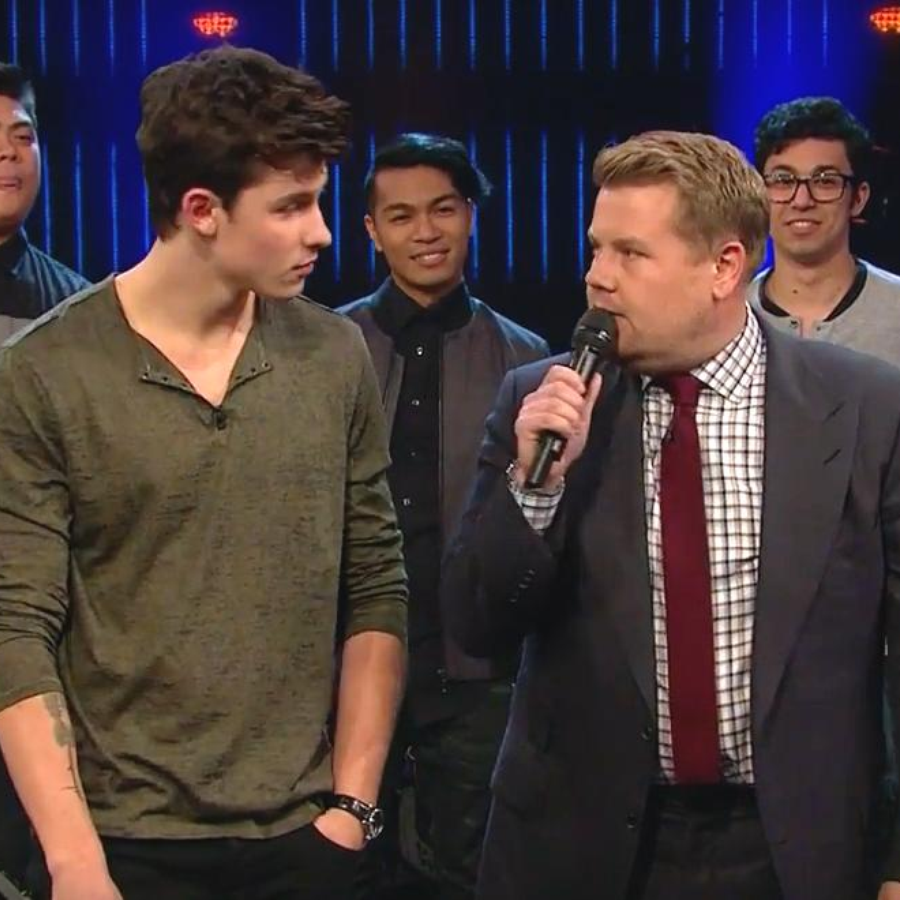 Pic: YouTube
You May Also Like...