James Corden Revealed The Star-Studded Line-Up For The UK Late Late Show, With A HUGE Carpool Karaoke!
1 June 2017, 07:56 | Updated: 1 June 2017, 11:24
James, you glorious human being. <3 <3 <3
OH EM GEE. OH EM GEE. OH EM GEE! Can someone hand us a paper bag ASAP? James Corden has announced that he's grabbed his passport; he's invited Reggie Watts, and he's packed that sofa; the sofa that's touched the bums of Tom Hanks, Rupert Grint and Idris Elba.
Why? Because The Late Late Show is touring the world... And he's starting the venture by returning to London, his hometown.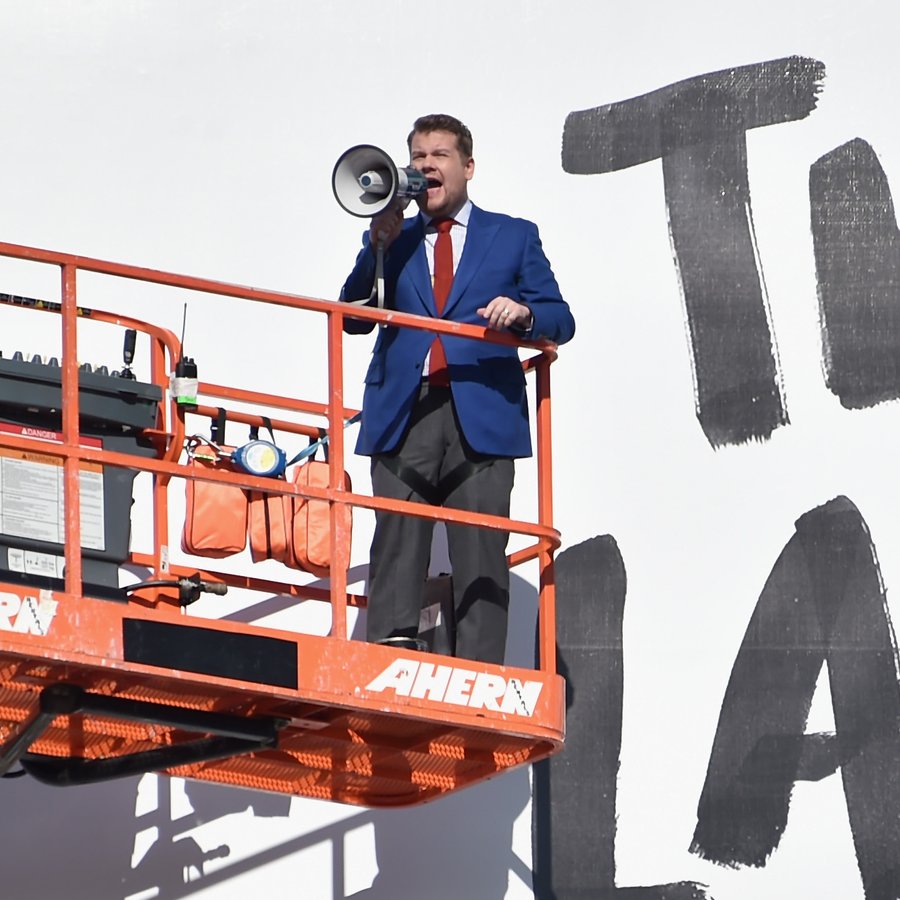 Pic: Getty
He has recently shared the huge line-up of guests on Twitter, teasing the likes of Game of Thrones' Kit Harrington, Nicole Kidman, Tom Cruise, Jennifer Hudson, Russell Brand, Anthony Joshua, Kings of Leon, David Beckham, Emily Blunt and Harry Styles, but that's not all...
Next week.... pic.twitter.com/zuEZFdpKZt

— James Corden (@JKCorden) May 31, 2017
On Tuesday, the 6th June, we saw announced five glorious words; "Carpool Karaoke with Ed Sheeran". The red-headed legend is going to be belting out the likes of 'Shape of You' and 'Castle on the Hill' with James Corden, and we are so, so, so down with it. IS IT TUESDAY YET?!
Ed Sheeran recently announced to Roman Kemp that he would be taking part in The Late Late Show's Carpool Karaoke, and ever since then, we've been counting down the days until this moment. Kinda like Christmas, but in June, y'know?
The show released a teaser video, which sees the duo packing up their set, and a deflated Reggie sighs as he accepts the fact they've been cancelled, only for James to remind him that they're not cancelled, and that they're bringing their huge, award-winning show to England.
As long as - while he's here - James doesn't say "soccer", we'll be more than okay with The Late Late Show in London.
You May Also Like...