WARNING: Your Heart Will Melt When You Watch This LGBT Animated Movie, That The World Needs RN
2 August 2017, 12:28
Can we just talk about how beautiful this is?
In just 24 hours, a small, independent film has taken the world by storm, causing anyone who watches it to instantly get a hit right to the feels. And you know it's good when movies with millions of pounds of budget can't do that.
'In A Heartbeat' is an animation, created by recent graduates Beth David and Esteban Bravo, which has generated over 5,000,000 views in its first day of release, alone.
> WATCH: Unless You're A Disney Mega-Fan, You 100% Didn't Know These Characters Appeared In Other Disney Films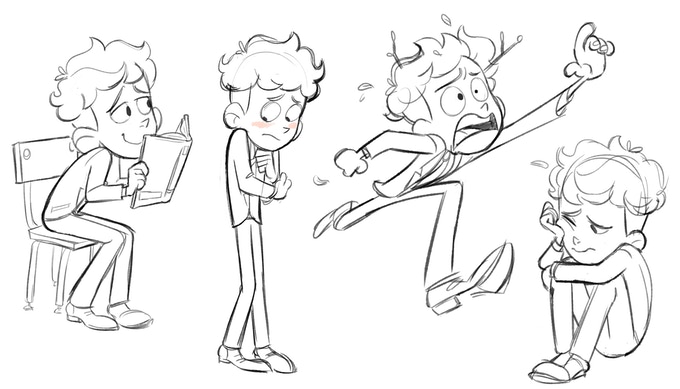 Pic: Kickstarter
The Pixar-inspired piece follows a young closeted boy, named Sherwin, who - after hiding from his crush, a boy named Jonathan - finds his heart literally popping out his heart and trying its hardest to bring Sherwin and Jonathan together.
'In A Heartbeat' started off as a Kickstarter project, with the goal set at $3,000, but they have - at time of writing - raised over $14,000 for their movie.
Not only has it received a lot of praise from viewers, but Beth and Esteban have even said that it has caused fans to create their own fan-art based on the animation, with artists editing the protagonists into various other movies, including 'The Fault In Our Stars' and 'Brokeback Mountain'.
> Open Our App Right Now, And You Can Control The Tunes You Wanna Hear!
While the story is an attempt to express the feeling of love, some viewers of the four-minute long piece have criticised it, saying that it is sexualising children, as well as several homophobic remarks, which - let's face it - no-one has any time for.
Beth and Esteban replied to both the positive and hateful remarks, saying "The response is just another reason why we need to keep on working together to tell these kinds of stories."
From one touching, dramatic picture, to... A movie that's probably nowhere near as powerful, starring Roman Kemp and The Script.