WATCH: You'll NEVER Beat Ellen DeGeneres' Mannequin Challenge Feat. Tom Hanks In The Actual White House
23 November 2016, 07:52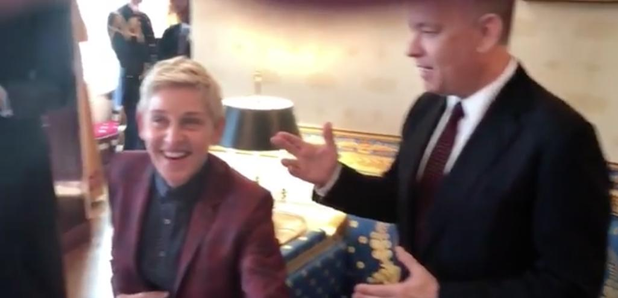 *slowly stops recording and hides phone away forever*
Remember when Ellen made you more jealous than you ever thought was possible, on social media, when she took a record-breaking selfie with Brad Pitt, Bradley Cooper, Lupita Nyong'o, Meryl Streep, Jennifer Lawrence, and... Well, the list goes on?
Well, now you're going to be even more envious than that. We didn't think it was going to be possible.
While the talk-show host was accepting her Presidential Medal of Freedom from Barack Obama, she joined some of the world's biggest stars to jump in on the viral trend that's sweeping the nation.
Tracee Ellis Ross, star of 'Black-Ish', uploaded the clip to her Instagram, which also features Michael Jordan, Bill Gates, Robert DeNiro and - okay, breathe - TOM FRIGGIN' HANKS!
Just because the line-up was so incredible, we'll let them off for not using 'Black Beatles' in the background.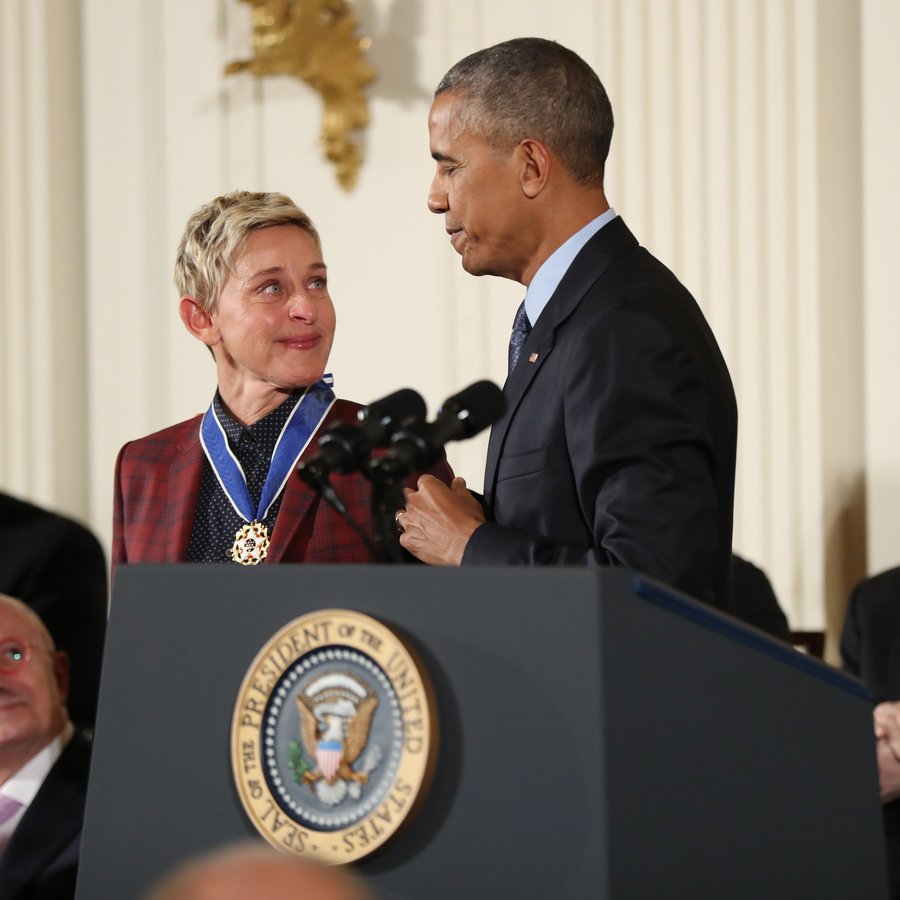 Pic: PA Images
And to think, Ellen's appearance almost didn't happen...
They haven't let me in to the White House yet because I forgot my ID. #NotJoking#PresidentialMedalOfFreedom pic.twitter.com/sHocwqChKV

— Ellen DeGeneres (@TheEllenShow) November 22, 2016
LOL at that.
You May Also Like...