WATCH: Charlotte Crosby Breaks Down As She Films Herself, Confirming Split From Stephen Bear
17 August 2017, 08:07
"I tried my hardest but it wasn't good enough"
Just when we were getting over the separation of Chris Pratt and Anna Faris, this goes and happens.
Charlotte Crosby and Stephen Bear were love's young couple. Notice our use of 'were'? This comes after the 'Geordie Shore' star confirmed the couple's split on social media.
> Charlotte Crosby Shares First EVER DMs With Stephen Bear & They're Hilariously Brilliant
Accompanied with a cry emoji, Charlotte shared a message with her 3.17 million Twitter followers, saying "Gutted that me and Stephen had to separate but I tried my hardest and it obvs wasn't good enough".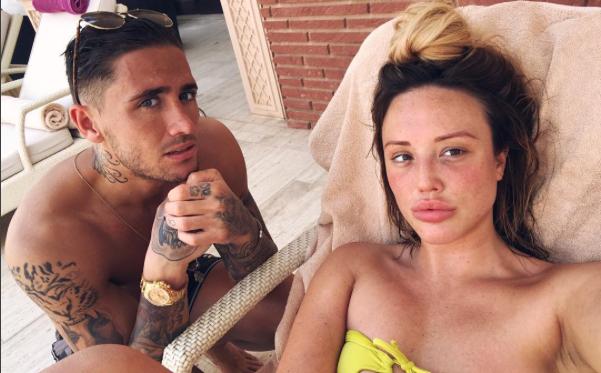 Pic: Instagram
She then took to Snapchat to share a lengthy, emotional story about how she is no longer with the Stephen; "So obviously I'm really gutted, and I love Stephen more than anything in the world but I just don't think I'm what Stephen wants right now,
"I can't carry on trying to fight for a relationship where someone else isn't really fighting as hard," continued the 27-year-old. "Maybe my reasons aren't as validated as he thinks but I just don't know why I get so upset about someone who doesn't care."
Charlotte confessed that she still loves Stephen. And, yes, we still love them.
> Download Our App, And We'll Keep You Up-To-Date With All Of The Latest News
Charlotte Crosby trolls haters with her 'natural' lips...