These Videos Of Sand Being Cut Will Make You Feel Things You've Never Felt Before...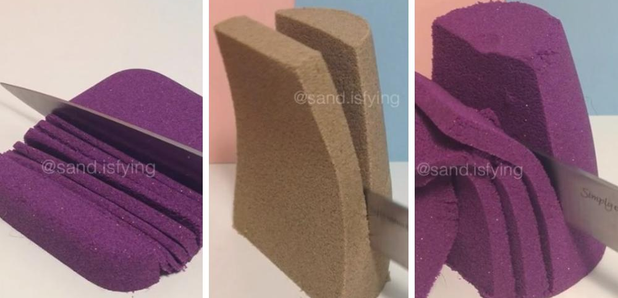 We literally NEVER thought we'd say this but we cannot stop watching these videos of knives going through sand.
Instagram is the home for incredibly good-looking people to upload incredibly-good looking (and occasionally filtered AF) selfies... And every-so-often you'll come across a really annoying photo of someone's dinner, captioned "#yumyum #getinmytum". What you don't tend to see, however, is videos of sand being chopped into little pieces.
sand.isfying is an account which is home to several videos of kinetic sand - which contains 2% silicone oil, letting the sand be moulded into blocks and shapes. From there, some absolute GENIUS has decided to chop the sand in the most incredible videos that we - quite frankly - can't stop watching.
We apologise for any lack of productivity, but the final result is EXTREMELY satisfying to watch over-and-over again. Just the sound of the sand being cut is enough to give us goosebumps.
Please excuse us while we go and watch every single post sand.isfying has ever made.
And it's not just cutting that they specialise in. You can have poking, grating and even - erm - apple-decoring.
And you thought the Internet was just a place for cats to play pianos.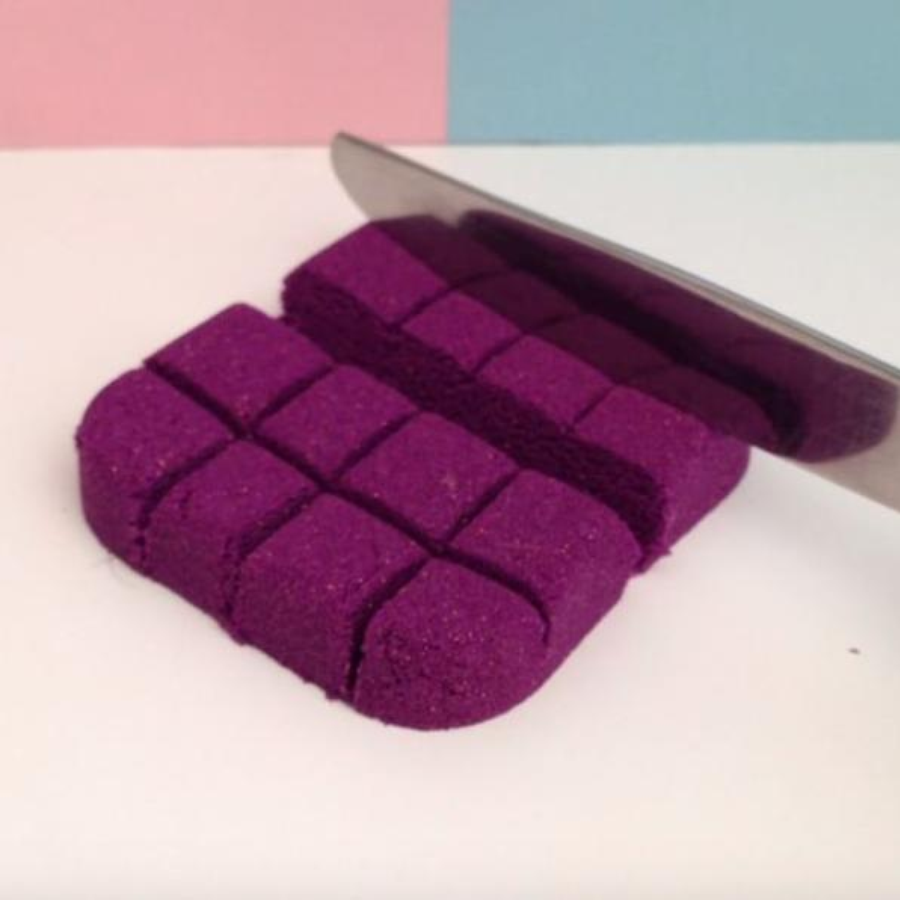 You May Also Like...