Network: Win Your Way into Capital's Summertime Ball With Vodafone Terms & Conditions
21 May 2018, 06:42 | Updated: 17 December 2018, 11:28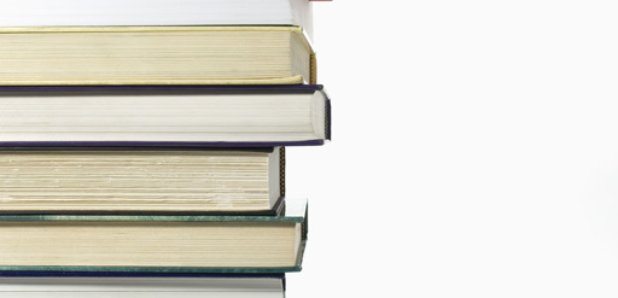 Full terms and conditions.
RULES
1. The following rules ("Specific Rules") together with the general competition terms and conditions (which can be found at http://capitalfm.com/terms-conditions/) (the "Competition Terms and Conditions") of Global (as defined in the Competition Terms and Conditions apply to the 'Win Your Way Into Capital's Summertime Ball With Vodafone' radio competition (the "Competition") which will run from Monday 21st May 2018 to Friday 25th May 2018 across the Capital Network (the "Radio Station").
2. Anyone who enters the Competition (an "Entrant") will be deemed to have read and accepted the Specific Rules and the Competition Terms and Conditions and will be bound by them.
Details of the Competition
3. To enter the Competition an Entrant must send a text message with the word BALL to 83958 (the "Text Message Line") during the entry period, which is the duration of the live song. Text messages will be charged at the standard network rates.
4. Once the text lines have closed, two contestants will be selected at random and called back. A call will be recorded with both contestants playing a game to be played out on air.
5. From all the valid entrants, two contestants will be selected at random and called back. Contestants will be required to identify a confirmed Summertime Ball Artist from our series of clues given on air. Contestants will be required to shout their name to buzz in before giving their answer. The producers decision as to which contestants shouts their name first is final. If correct, they will win the prize. If incorrect, they will forfeit the prize to the other contestant. If after all the clues have been given, neither contestant has correctly identified the artist, they will be asked a tie-breaker question. The contestants that gives the answer closest to the correct answer will win the prize.
6. The opening and closing times of the Text Message Line will be given out on air.
7. If listeners text before or after the entry time period, they will not be entered but may still be charged. Global Radio is not responsible for any latency experienced by your mobile phone network, which may delay the delivery of your text message to us.
8. All Entrants selected to play on air will be required to talk to the presenter(s) and the conversation may be recorded and played on-air. If the caller fails to answer a return call from Global, is driving at the time of the call and is unable to pull over, cannot continue the call for any reason or the phone line is not of a suitable quality for broadcast (at the discretion of the producer) the call may be terminated and another Entrant selected at random.
9. There will be a maximum of one competition rounds per day broadcast across the Capital Network, which is also available on Capital's Digital channels as Capital UK. Capital reserves the right to broadcast additional competition rounds when required. Competition rounds will be announced in advance by the presenter(s) on air. Capital reserves the right to take the game off air at times when programming output requires it.
Eligibility:
10. All entrants must be 18 or over.
11. ID will be required for entry into the event.
12. Entry is restricted to one entry per person; duplicate entries will be excluded from the Competition.
Prize:
13.
For network shows the prize is:
4 x general admission tickets to Capital's Summertime Ball with Vodafone taking place at Wembley Stadium, London on Saturday, June 9th 2018.
For local Capital London rounds, the prize is:
2 x Golden Circle tickets to Capital's Summertime Ball with Vodafone taking place at Wembley Stadium, London on Saturday, June 9th2018.
This information will be given out on air prior to the set-up for that competition round.
14. Global reserves the right to substitute the prize with another prize at its absolute discretion.
15. The prize is not transferable and there is no cash alternative available.
16. Each prize must be won by a separate entrant.
17. Travel, accommodation and insurance are not included in the prize.
18. These terms and conditions ("Conditions") and the terms and conditions of Wembley Stadium (the "Venue Conditions") apply to any and all Tickets ("Tickets") to Capital's Summertime Ball with Vodafone due to be held at Wembley Stadium, London on 9thJune 2018 (the "Event").
19. By being present at the Event you consent to being filmed and/or recorded. You also agree not to assert any moral (or similar) rights and give all necessary consents under the Copyright Designs and Patents Act 1988 (as amended) and all other applicable legislation in respect of any film and/or recordings. Please note that BAL is entitled to make full use of any film and/or recording in all current and future media worldwide without any liability or payment to you, including permitting others to do the same.
20. Any person who purchases, holds or uses a Ticket ("Ticket Holder") acknowledges and agrees that he or she is subject to these Conditions and to the Venue Conditions.
21. If a Ticket is declared void or if a Ticket Holder is refused admission to or removed from the Event because of a breach of these Conditions or of the Venue Conditions, no money shall be refunded to the Ticket Holder.
22. All persons who wish to gain access to the Event must have a valid Ticket.
23. Neither the Ticket Holder nor any other person is entitled to assign, donate, transfer or otherwise dispose of any rights arising from the Ticket, or the Ticket itself, to any third party, including, without limitation, if the transferee does or intends to:
(a) sell, resell, expose, offer or make available for sale, auction, donate or otherwise dispose of Ticket(s) in any manner or place whatsoever, including, without limitation, online via an online auction website; and/or
(b) transfer or use such rights or a Ticket as part of or for any unauthorised:
(i) advertising, sales or promotional purposes;
(ii) premium give-away, competition, prize draw or sweepstake; or
(iii) hospitality or travel package.
24. Winners will need to bring Photo Identification in case they are required to prove their identity.
25. One of either the winner or their guest must be 18 years old or over at the date of the event to gain entry.
26. In the event of a conflict between the Conditions and the Venue Conditions, the Conditions shall prevail.
SP: Global Services Ltd, 30 WC2H 7LA. If you are having problems using our text entry service please have a look at our FAQs (http://www.capitalfm.com/faq/premium-rate-phone-and-text-capital-fm/) or alternatively contact our customer helpline on 03333 212196.