Win Guardians of the Galaxy Premiere Tickets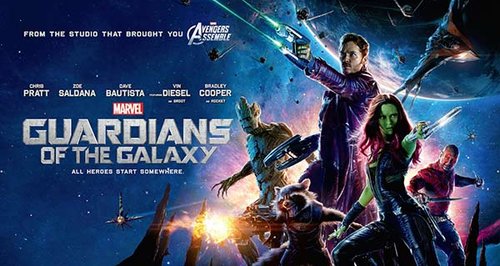 Capital is giving you the chance to go to the Premiere of Marvel's brand new blockbuster movie Guardians of the Galaxy, LIVE in London on 24th June. You'll be able to walk the Red Carpet alongside the stars of the film which include Bradley Cooper, Zoe Saldana, Vin Diesel, Chris Pratt and Glenn Close!
You'll be able to watch the biggest film of the summer before anyone else - Guardians Of The Galaxy Opens in cinemas across the country on 31st July 2014.

From Marvel, the studio that brought you the global blockbuster franchises of Iron Man, Thor, Captain America and The Avengers, comes a new team—the Guardians of the Galaxy. An action-packed, epic space adventure, Marvel's "Guardians of the Galaxy" expands the Marvel Cinematic Universe into the cosmos, where brash adventurer Peter Quill finds himself the object of an unrelenting bounty hunt after stealing a mysterious orb coveted by Ronan, a powerful villain with ambitions that threaten the entire universe.
To evade the ever-persistent Ronan, Quill is forced into an uneasy truce with a quartet of disparate misfits—Rocket, a gun-toting raccoon, Groot, a tree-like humanoid, the deadly and enigmatic Gamora and the revenge-driven Drax the Destroyer. But when Quill discovers the true power of the orb and the menace it poses to the cosmos, he must do his best to rally his ragtag rivals for a last, desperate stand—with the galaxy's fate in the balance.
For your chance to win two tickets to the premier of Guardians of the Galaxy at Empire Leicester Square, with accommodation and travel - just answer the question below and register your details.