Welsh Labour adopt new voting system
16 September 2018, 12:41 | Updated: 16 September 2018, 12:43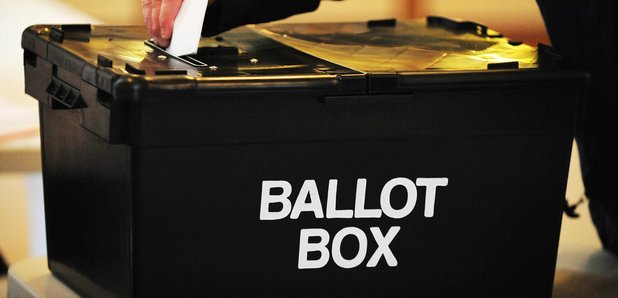 An electoral system, that saw Jeremy Corbyn voted in as Labour leader, is to be adopted by the party in Wales.
The one-member-one-vote (OMOV) system will be used to determine the outcome of the up-coming Welsh Labour leadership race.
The method, which follows months of debate on whether it was appropriate, means all ballot papers will be treated with equal consideration and see's the party do-away with the electoral college.
Delegates were given two options following a review by former Labour Party cabinet member Lord Murphy:
An 'OMOV Plus' system, whereby individual levy-paying members of affiliated trade unions and members of other affiliates vote alongside individual members in an 'OMOV' ballot.
Or
A Reformed Electoral College consisting of two sections, each voting on an 'OMOV' basis: individual members and members of affiliated Trades Unions and socialist societies, with each section representing 50% of the total college.
OMOV Plus was backed by 64% following a vote at a Special Conference in Cardiff.
Welsh Labour leader and First Minister Carwyn Jones said: "Welsh Labour has enjoyed a long period of stability during this febrile time in politics. This has enabled us to win elections and to deliver on our promises in Government. Today, we have had a mature and respectful debate.
"We emerge from this discussion without being distracted from our primary mission of standing up for the people of Wales, in the face of this cruel UK Tory Government.
"I am pleased that we have a Welsh Labour approach, made here in Wales, that recognises the crucial importance of our Trade Unions colleagues in our Party.
"Here in Wales, we have been in power through one of the most turbulent periods of recent times. We've made tough choices, guided by the fundamental values of social justice, of equality, and of fairness that bind us together as members of the Welsh Labour family.
" And it is as this Welsh Labour family that we will continue to work towards our most vital purposes - governing Wales and putting Labour back in power across the UK."
Health Secretary Vaughan Gethin and Finance Secretary Mark Drakeford are both in the running to succeed Carwyn Jones, who is stepping down before the end of the year.